DKL Stock: A 10.02% Dividend Yield That Grows Every Quarter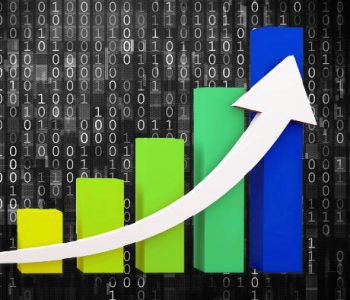 iStock.com/lukbar
Top High-Yield Stock You Likely Haven't Considered
In today's market, earning a solid 10% yield with regular dividend increases may seem too good to be true. But that's exactly what Delek Logistics Partners LP (NYSE:DKL) has been offering.
Headquartered in Brentwood, Tennessee, Delek Logistics is a master limited partnership (MLP) that owns, operates, acquires, and constructs crude oil and refined products logistics and marketing assets.
The partnership was created by downstream energy company Delek US Holdings Inc (NYSE:DK) in 2012. Delek Logistics provides gathering, transportation, and storage services of crude oil and refined products for Delek US Holdings, as well as for third-party customers.
Despite being a relatively new name in the energy business, Delek Logistics has built a solid track record of paying dividends. When DKL stock completed its initial public offering (IPO) in 2012, the partnership had a minimum quarterly distribution rate of $0.375 per unit. Since then, Delek Logistics has raised its payout every single quarter. (Source: "Investor Presentation," Delek Logistics Partners LP, last accessed November 30, 2017.)
Today, the partnership's quarterly cash distribution rate stands at $0.715 per share, representing a 90.7% increase from five years ago. At the current price, DKL stock offers a jaw-dropping yield of 10.02%.
Delek Logistics' track record would look even more impressive if you take into account what happened in the energy sector during this five-year period.
Also Read:
Earn Up to 7.5% From These High-Yield Stocks
Not long after the partnership's IPO, oil prices crashed. This has led to one of the biggest downturns in the energy sector. Oil companies were laying off workers by the thousands and production cuts were often accompanied by dividend cuts.
Just think about that. When almost everyone else was deep in the doldrums, Delek Logistics was still raising its payout at double-digit clip. That's why this high-yield stock is special.
The reason behind the partnership's consistently rising distributions lies in the nature of its business. Delek Logistics owns and operates approximately 765 miles of crude and refined product transportation pipelines. It also has around 600 miles of crude oil gathering system and storage facilities with 7.3 million barrels of active shell capacity. When customers want to use these assets, the business is done through long-term, fee-based contracts with minimum volume commitments. This limits the partnership's commodity price exposure and allows it to generate stable cash flows.
As a matter of fact, Delek Logistics' business has been growing. In the first nine months of 2017, the partnership's revenue grew 19.6% year-over-year to $386.9 million. Earnings before interest, tax, depreciation, and amortization came in at $83.9 million, representing a 15.1% increase from the year-ago period. (Source: "Delek Logistics Partners, LP Reports Third Quarter 2017 Results," Delek Logistics Partners, November 8, 2017.)
Notably, the partnership generated $65.6 million in distributable cash flow, which was up 3.8% year-over-year and was more than enough to cover the total distributions of $65.1 million declared during this period.
What's more, note that management is targeting a per-unit distribution growth rate of at least 10% annually through 2019. So, for investors of this high-yield stock, the best could be yet to come.