Dividend News: Strong Economy Fueling Distribution Hikes, Special Dividends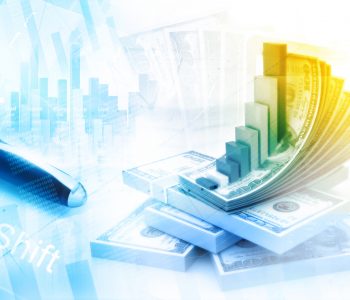 iStock.com/HYWARDS
Stocks Drop on Trade Fears
U.S. stocks plunged at the start of Wednesday's session, as trade tensions between the U.S. and other major countries intensified.
The Dow opened the trading day lower by about 210 points. The tech-heavy Nasdaq and broader-based S&P 500 indices also opened the session with steep losses.
Traders bid up the price of U.S. government debt to avoid the turmoil. The yield on the 10-year Treasury note dropped to around 2.84%, while the yield on the 30-year Treasury bond rose slightly to 2.94%. Bond prices move inversely to yields.
Investors feel nervous over an escalating trade spat between China and the United States. On Tuesday, the White House announced plans to implement a 10% duty on $200.0 billion worth of Chinese goods. The measure comes less than a week after both countries imposed $34.0 billion worth of tariffs on each other. (Source: "Markets rattled as Trump escalates China trade war with tariffs on $200bn of imports," The Guardian, July 11, 2018.)
Traders are also watching President Donald Trump's two-day NATO summit in Brussels. During the first day of his European trip, the U.S. incumbent startled the international community by stating that "Germany is totally controlled by Russia," and criticizing a number of the country's "inappropriate" energy deals with Moscow. (Source: "Trump slams Germany at NATO summit: It's 'totally controlled by Russia'," CNBC, July 11, 2018.)
Investors will be watching for more headlines from Trump's European visit. Traders will also be waiting for mortgage applications, the producer price index data, and wholesale trade figures.
Today's Dividend News
Engine maker Cummins Inc. (NYSE:CMI) raised its quarterly dividend 5.56% to $1.14 per share. Management credited the decision to a strong global economy and commitment to creating value for shareholders. (Source: "Cummins Inc. increases quarterly common stock dividend," Automotive World, July 10, 2018.)
BP Prudhoe Bay Royalty Trust (NYSE:BPT) declared a second-quarter dividend of $1.4076 per share quarterly dividend, up 10.4% from the previous dividend payment. Management credits the increase to a combination of higher energy prices and increased oil well production. (Source: "BP Prudhoe Bay Royalty Trust Announces Second Quarter 2018 Unit Payment," Business Wire, July 6, 2018.)
Fastenal Company (NASDAQ:FAST) declared a quarterly dividend of $0.40 per share, representing an 8.1% increase from prior distribution. The move raises the forward yield on shares to 3.2%. (Source: "Fastenal Company Announces Cash Dividend," Nasdaq, July 10, 2018.)
John B. Sanfilippo & Son, Inc. (NASDAQ:JBSS) declared an annual dividend $0.55 per share annual dividend, a 10% increase from the company's distribution last year. Management also declared a special $2.00 per share distribution, reflecting a strong economy and executive's bullish outlook on the future. (Source: "John B. Sanfilippo & Son, Inc. Board Declares Special Cash Dividend of $2.00 per share of Common Stock and Class A Common Stock and Regular Annual Cash Dividend of $0.55 per share of Common Stock and Class A Common Stock," Business Wire, July 10, 2018.)
U.S. companies spent almost $437.0 billion in stock buybacks during the second quarter, according to investment research company TrimTabs Investment Research. That figure surpassed the previous quarterly record of $242.0 billion, which was set during the first quarter of 2018. (Source: "US companies' share buyback plans smash record," Financial Times, July 11, 2018.)
Dividend investor favorite Pfizer Inc. (NYSE:PFE) announced it would defer hiking prices on several drugs after criticism from President Donald Trump. In a separate announcement, the drugmaker also announced plans to reorganize its business into three units effective at the beginning of fiscal 2019. The three units are consumer healthcare, biosimilars, and hospital business, as well as branded and generic medicines. (Source: "PFIZER TO ORGANIZE FOR FUTURE GROWTH," Pfizer Inc., July 11, 2018.)