Dividend News: Strong Economy Boosting Earnings, Dividends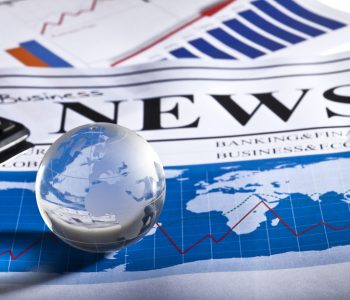 iStock.com/NikiLitov
Stocks Higher on Strong Earnings
U.S. stocks posted modest gains at the start of Tuesday's trading session, supported by strong economic and earnings reports.
The Dow Jones Industrial Average started the trading day up 106 points. The tech-heavy Nasdaq 100 and S&P 500 indices also started the trading session higher.
The bullish mood among traders put U.S. government debt prices under slight pressure on Tuesday morning. The yield on the benchmark 10-year Treasury note was higher, at around 2.87%, while the yield on the 30-year Treasury bond was in the black at 2.97%.
Investors shrugged off concerns about a looming trade war between the U.S. and other major economies, turning their attention instead to a number of strong economic reports posted on Monday.
Following several months of only modest growth, U.S. consumer credit expanded to a strong $24.6 billion in May. Analysts worried that high interest rates could bite into household borrowing, presenting a headwind for the U.S. economy. May's economic reports reassured analysts that most consumers will stomach higher interest rates and continue spending. (Source: "Consumer Credit Growth Rebounds in May," FXStreet, July 9, 2018.)
This week, investors will be looking for any news surrounding trade. President Donald Trump will be heading to Europe later this week, for a NATO meeting in Brussels followed by a trip to the U.K. to visit British Prime Minister Theresa May.
Investors will be closely watching Trump's interactions with European leaders. They fear that an uneasy meeting could create more market uncertainty and trigger another round of higher trade tariffs.
Today's Dividend Stock News
PepsiCo: The food and beverage company PepsiCo, Inc. (NASDAQ:PEP) kicked off earnings season on Tuesday morning with a quarterly profit that beat Wall Street forecasts. The popular dividend stock also reported better-than-expected organic revenue growth and management reiterated their full-year guidance. PepsiCo shares rose by 2.2% to $110.17 in pre-market trading. (Source:"PepsiCo tops estimates, helped by strong Frito-Lay snacks growth," CNBC, July 10, 2018.)
PACCAR: Truck maker PACCAR Inc (NASDAQ:PCAR) announced a $300.0-million share buyback program, following the completion of the company's previous stock repurchase initiative. Management credited their decision to the company's better-than-expected profits, a strong economy, and President Trump's tax cuts. (Source: "PACCAR Announces $300 Million Share Repurchase," PACCAR Inc, July 10, 2018.)
J.M. Smucker: Food producer J M Smucker Co (NYSE:SJM) announced that it will sell its U.S. baking business to private equity firm Brynwood Partners for $375.0 million. The deal includes a number of top grocery brands, including "Martha White" baking mixes and "Hungry Jack" pancakes. Management says the deal will allow them to focus more resources on their core businesses. (Source: "JM Smucker to sell Pillsbury, other US baking brands for $375 million," Reuters, July 10, 2018.)
Walgreens Boots Alliance: Investment advisor Evercore Inc (NYSE:EVR) downgraded shares of dividend aristocrat Walgreens Boots Alliance Inc (NASDAQ:WBA) from "outperform" to "in line." Analysts highlighted several headwinds that could hurt the drugstore chain's profitability, most notably Amazon.com, Inc.'s (NASDAQ:AMZN) purchase of pharmaceutical delivery company PillPack. (Source: "Evercore ISI Downgrades Walgreens Boosts Alliance (WBA) to In Line," StreetInsider.com, July 10, 2018.)