Dividend News: Stocks Higher on Strong Earnings, Dividend Hikes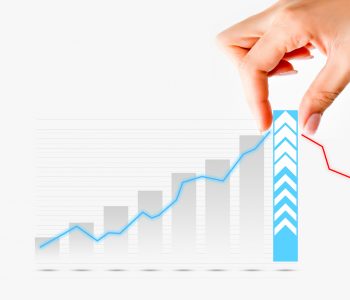 iStock.com/adrian825
Stocks Higher on Earnings
Stocks opened the trading session higher on Friday as traders looked to the beginning of corporate earnings season.
The Dow Jones Industrial Average opened the day up 20 points, while the tech-heavy Nasdaq 100 and broader-based S&P 500 were flat to begin the last day of the trading week.
U.S. government debt prices posted solid gains at the start of the session. The yield on both the benchmark 10-year Treasury note and 30-year Treasury bond were both lower at around 2.84% and 2.94%, respectively.
On the data front, traders will be waiting for reports on import prices and consumer sentiment. Investors will also be waiting for the latest Monetary Policy Report from the U.S. Federal Reserve.
Today's Dividend News
Occidental Petroleum Corporation (NYSE:OXY) boosted its quarterly dividend 1.3% to $0.78 per share, representing the company's 16th consecutive annual distribution increase. Management credited the decision to their commitment to growing Occidental's dividend annually for shareholder and confidence in their company's financial outlook. (Source: "Occidental Petroleum Increases Dividend," Seeking Alpha, July 12, 2018.)
Terex Corporation (NYSE:TEX) unveiled a new $300.0-million share repurchase plan in a bid to unlock value for investors. Following the announcement, shares of the mechanical lift manufacturer inched up 1.3%. (Source: "Terex Authorizes New Share Repurchase Program," Terex Corporation, July 12, 2018.)
ConocoPhillips (NYSE:COP) raised its share buyback program for 2018 from $2.0 billion to $3.0 billion. Management also boosted the company's overall buyback authorization from $9.0 billion to $15.0 billion. In a press release to shareholders, executives credited the decision to cost-cutting efforts and a faster-than-expected rebound in energy prices. (Source: "ConocoPhillips Expands 2018 Share Repurchase Program from $2 Billion to $3 Billion; Increases the Previously Announced Repurchase Authorization by $9 Billion to a Total of $15 Billion; Achieves Debt Target of $15 Billion Significantly Ahead of Plan," ConocoPhillips, July 13, 2018.)
Sonic Corporation (NASDAQ:SONC), the country's largest chain of drive-in restaurants, announced plans to repurchase up to $500.0 million of common shares through 2021. Management credited the decision to better-than-expected same-store sales. (Source: "Sonic Declares Quarterly Dividend," Sonic Corporation, July 12, 2018.)
JPMorgan Chase & Co. (NYSE:JPM) reported better-than-expected profits, reporting a second-quarter profit $2.29 per share. CEO Jamie Dimon credited the strong earnings report to "open and active capital markets" that helped drive trading revenue. (Source: "JPMorgan Chase Reports Record Second-Quarter 2018 Net Income Of $8.3 Billion, Or $2.29 Per SharE," JPMorgan Chase & Co., July 13, 2018.)
Citigroup Inc (NYSE:C) reported earnings per share which topped analyst expectations. Shares declined, however, on weaker-than-expected quarterly revenue, driven by a drop in corporate lending. The company's earnings per share, however, topped estimates. (Source: "Second Quarter 2018 Results and Key Metrics," Citigroup Inc, July 13, 2018.)