Dividend News: Red Hot Economy Fuels More Dividend Increases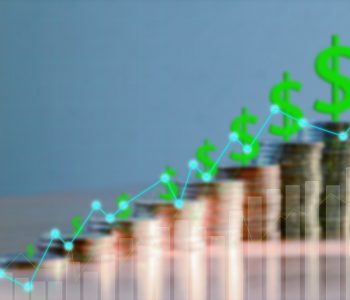 iStock.com/Foryou13
Stocks Poised for Higher Open
U.S. stocks opened higher Thursday morning, as investors shift their focus on earnings and new economic data.
The Dow Jones Industrial Average opened the session up 181 points. The tech-heavy Nasdaq and broader-based S&P 500 also started the trading day higher.
The return of optimism triggered a sell-off in U.S. government debt prices. The yield on the benchmark 10-year Treasury note rose to around 2.86%, while the yield on the 30-year Treasury bond was also higher at 2.96%. Bond prices move inversely to yields.
After a sharp sell-off on Wednesday over trade war fears, traders seem to be moving their focus toward earnings and data. Investors will be watching the new jobless claims and inflation numbers due out at the opening bell. Both data sets serve as an important barometer for the U.S. economy.
Traders will also be watching the fallout from the second and final day of the NATO summit in Brussels, Belgium. Following the conclusion of the talks, President Donald Trump now says a NATO withdrawal is "unnecessary" after fellow members agreed to boost defense spending. With the NATO summit completed, Trump will visit the U.K. to meet Queen Elizabeth II and the prime minister. (Source: "Trump says NATO withdrawal is 'unnecessary' after allies agree to increase spending," CNBC, July 12, 2018.)
Today's Dividend News
KeyCorp (NYSE:KEY) declared a cash dividend of $0.17 per share, representing a 42% increase compared to the previous payout. The move marks the New-York based bank's third dividend increase over the past year. (Source: "KeyCorp Declares Increased Quarterly Common Dividend Of Seventeen Cents Per Share," Cision, July 11, 2018.)
Renewable power generator Avangrid Inc (NYSE:AGR) declared a quarterly dividend of $0.44 per share. The move represents a 1.9% increase from the company's previous dividend and boosts the forward dividend yield to 3.3%. (Source: "AVANGRID Declares Quarterly Dividend," Business Wire, July 11, 2018.)
Delta Air Lines, Inc. (NYSE:DAL) reported second-quarter profit that surpassed Wall Street expectations. The company boosted its quarterly dividend 14.8% to $0.35 per share. (Source: Delta Air Lines Announces June Quarter Profit, Delta Air Lines, Inc., July 12, 2018.)
Comcast Corporation (NASDAQ:CMCSA) raised its offer for Sky PLC to £14.75 per share, valuing the media empire at $34.0 billion. The bid represents an 18% premium above Comcast's earlier offer and five percent above the bid Twenty-First Century Fox Inc (NASDAQ:FOX) declared on Wednesday. (Source: "Sky battle escalates as Comcast raises offer to £26bn," BBC News, July 12, 2018.)
Broadcom Inc (NASDAQ:AVGO) agreed to buy software company CA, Inc. (NASDAQ:CA) for $18.9 billion. Broadcom is to pay $44.50 a share in cash for CA, representing a 20% premium from the stock's closing price on Wednesday. (Source: "Broadcom reaches deal to acquire CA Technologies for $18.9 billion in cash," CNBC, July 11, 2018.)