Dividend News: Energy Companies Boost Payouts to Shareholders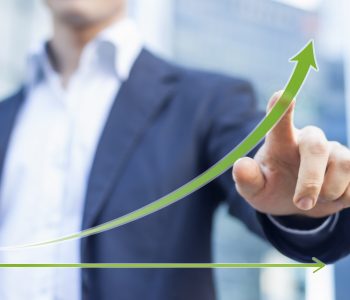 iStock.com/NicoElNino
Oil Patch Boosting Dividends
U.S. stock indices posted solid gains at the start of Monday's trading session, supported by optimistic reports for the global economy published last week.
The Dow Jones Industrial Average popped 110 points. The tech-heavy Nasdaq and broader base S&P 500 also opened the trading week higher.
U.S. government bond prices fell into the red at the start of the trading session. The yield on the benchmark 10-year Treasury note rose to around 2.85%. Meanwhile, the yield on the 30-year Treasury bond was unchanged at 2.95%.
Traders are still optimistic following the release of Friday's jobs report.
The publication revealed the country added 213,000 jobs in June, beating analysts' expectations. With the U.S. economy in such strong shape, investors believe the country is in a good position to handle a trade war or uncertainties surrounding Brexit.
Looking forward, traders will be watching the consumer credit report, which is due out at 3:00 p.m. ET. The publication will reveal the amount of money that individuals borrowed. The report shows a large increase in consumer borrowing, which could indicate that the economy is overheating and households are living beyond their means.
Today's Dividend Stock News
Anadarko Petroleum Corporation (NYSE:APC) announced an expansion of the company's share-buyback program to $4.0 billion, up from $3.0 billion previously. Management also announced a $500.0-million bump to the company's debt-reduction program. This brings the planned total to $1.5 billion. (Source: "Anadarko Increases Share-Repurchase Program By $1.0 Billion And Announces Additional $500 Million Of Debt Reduction," Anadarko Investor Relations, July 9, 2018.)
Photronics, Inc. (NASDAQ:PLAB) announced a plan to repurchase up to $20.0 million of its common stock. Management credited the decision to Trump's tax cuts, a strong economy, and an optimistic profit outlook. (Source: "Photronics Announces $20 Million Share Repurchase Program," Photronics Investor Relations, July 6, 2018.)
Tallgrass Energy LP (NYSE:TGE) increased its quarterly dividend 2.1% to $0.50 per share. The action represents the company's 12th consecutive dividend increase since going public in spring 2015. (Source: "Tallgrass Energy Increases Quarterly Dividend and Announces Date for Second Quarter 2018 Financial Results," Business Wire, July 9, 2018.)
Jefferies Financial Group Inc downgraded shares of Procter & Gamble Co (NYSE:PG) to "hold" from "buy." The firm said the consumer products giant faces a number of headwinds, including a stronger U.S. dollar, emerging market volatility, and slowing industry growth. (Source: "UPDATE: Jefferies Downgrades Procter & Gamble (PG) to Hold 'as Bull Thesis Wanes'," StreetInsider, July 9, 2018.)
Oppenheimer Holdings Inc. upgraded shares of financial services giant Capital One Financial Corp. (NYSE:COF) to "outperform" from "perform." The firm cited fewer loan delinquencies and unreasonably low-profit forecasts from other Wall Street analysts. (Source: "What Made Oppenheimer Upgrade Capital One Financial's Stock?," AnalystsRatings, July 8, 2018.)