Dividend King 3M Co (NYSE:MMM) Raises Payout Again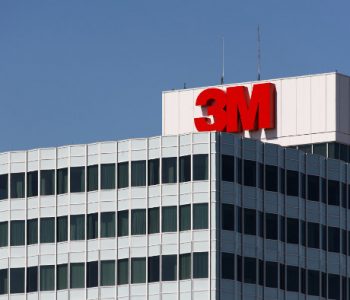 iStock.com/wellesenterprises
3M Stock Raises Dividend by 16%
When it comes to providing investors with a steadily increasing stream of dividends, few companies can match 3M Co (NYSE:MMM). And now, the company is raising its payout again.
On Thursday, January 25, 3M Co announced that its Board of Directors has declared a quarterly dividend of $1.36 per share. This represents a 16% increase from its previous quarterly payout of $1.175 per share. The dividend will be paid on March 12, 2018 to shareholders of record as of February 16. (Source: "3M Increases Dividend 16 Percent," 3M Co, January 25, 2018.)
Trading at around $252.36 apiece, 3M stock now offers an annual dividend yield of 2.16%.
Of course, there are plenty of higher-yielding stocks on the market. But for income investors, 3M stock stands out for a very simple reason: the company is capable of providing consistent payout growth through thick and thin.
Also Read:
7 Best Buy and Hold Retirement Stocks
You see, 3M Co has been paying uninterrupted dividends for over 100 years. Moreover, Thursday's announcement marked the 60th consecutive year in which the company has raised its payout. (Source: "Dividends," 3M Co, last accessed January 25, 2018.)
In other words, 3M is a Dividend King—a title reserved for companies with at least 50 consecutive years of annual dividend increases. Among thousands of companies trading on U.S. stock exchanges, there are only 23 Dividend Kings.
This dividend hike is the latest sign of strength from this multinational conglomerate. 3M also reported earnings on Thursday. In the fourth quarter of 2017, the company grew its sales by nine percent year-over-year to $8.0 billion. Adjusted earnings came in at $2.10 per share, representing an 11.7% increase from the year-ago period. (Source: "3M Reports Fourth-Quarter 2017 Results; Raises 2018 Earnings Outlook," 3M Co, January 25, 2018.)
Both revenue and earnings per share beat Wall Street's expectations. Coupled with the dividend hike announcement, 3M stock climbed 1.9% on Thursday.
The company also raised its outlook. 3M now expects to generate between $10.20 and $10.70 in earnings per share for the full year 2018, which at the midpoint, would represent a 14% increase from 2017.
With a growing business, 3M Co's impressive streak of dividend increases will likely continue.