Dividend Investing: 3 Technology Stocks Yielding Up to 11%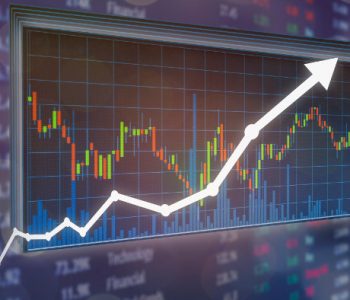 iStock.com/traviswolfe
Earn an 11.03% Yield… from the Tech Sector?
In today's market, technology stocks are often associated with astronomical gains. Looking at each year's top performer list, you can see quite a few names from the tech sector.
While the sector is certainly filled with opportunities, it's not really known as the best place for investors shopping for dividend stocks. Due to the fast-changing nature of the tech world, companies often have to reinvest quite a bit of their profits (if they have any) just to stay relevant. And when a company doesn't even know if it's going to be around five years from now, paying a dividend is probably not the first thing on its mind.
However, that doesn't mean investors should ignore this sector completely. This is because there are still technology companies offering substantial cash payouts to their shareholders. In this article, we are going to take a look at three technology dividend stocks yielding up to 11.03%.
3 High-Yield Technology Stocks
| | | |
| --- | --- | --- |
| Company Name | Ticker Symbol | Dividend Yield |
| Intel Corporation | INTC | 2.35% |
| Crown Castle International Corp. | CCI | 3.93% |
| Horizon Technology Finance Corp | HRZN | 11.03% |
Intel Corporation
With a history that can be traced back to 1968, Intel Corporation (NASDAQ:INTC) is a legacy tech company. Yet despite its age, Intel still dominates the chipmaking industry..
Also Read:
Warren Buffett's Tech Stock Picks for 2017
The company built its name by inventing the "x86" series of microprocessors found in most personal computers (PCs) today. Over the years, it has established a huge presence in the chipmaking business. According to CPUBenchmark.net, Intel currently has a 78.9% share of the central processing unit (CPU) marketplace. (Source: "AMD vs Intel Market Shares," CPUBenchmark.net, last accessed November 3, 2017.)
Thanks to its entrenched market position, Intel can afford to return cash to investors on a regular basis. The company currently pays quarterly dividends of $0.2725 per share, giving INTC stock an annual yield of 2.35%.
A 2.35% yield may not seem like much, but note that Intel's payout has been growing. In the last five years, the company's quarterly dividend rate has increased by nearly 30%. (Source: "Dividends & Buybacks," Intel Corporation, last accessed November 3, 2017.)
Intel's rising payout is backed by a growing business. In the third quarter of 2017, Intel's revenue grew 15% year-over-year to $16.1 billion. This was driven by record revenues at its data center, the "Internet of Things," and memory businesses groups. (Source: "Intel Reports Third-Quarter 2017 Financial Results," Intel Corporation, October 26, 2017.)
Notably, the company generated nearly $6.3 billion in cash from operations. This was more than enough to cover its $1.3 billion in dividend payments and $1.1 billion in stock buybacks for the quarter.
Crown Castle International Corp.
Most people have never heard of Crown Castle International Corp. (NYSE:CCI), yet it provides one of the most essential components of the modern technology world: communications infrastructure.
Headquartered in Houston, Texas, Crown Castle owns and operates approximately 40,000 wireless towers and more than 60,000 route miles of fiber supporting small cells solutions. In fact, it is currently the largest provider of shared wireless infrastructure in the U.S.
Now, I know what you are wondering: don't telecommunications companies own cell phone towers too?
Well, they do. But due to the increasing demand for wireless connectivity, the infrastructure owned by wireless carriers no longer provides enough capacity to meet the demand. And because wireless towers are very expensive to build (and proposals to build them are often met with strong protests from local residents), telecom giants often choose to lease infrastructure from other companies instead of building more towers themselves.
Leasing communications infrastructure provides Crown Castle with a steady stream of rental revenue. By the end of the third quarter of 2017, the company's wireless towers and small cells solutions had a weighted average remaining customer contract term of five years. (Source: "Supplemental Information Package and Non-GAAP Reconciliations," Crown Castle International Corp, last accessed November 3, 2017.)
Better yet, Crown Castle is structured as a real estate investment trust, meaning it is legally required to distribute at least 90% of its profits to shareholders every year as dividends. The company recently raised its quarterly dividend rate to $1.05 per share, giving CCI stock a handsome annual yield of 3.93%. (Source: "Crown Castle Reports Third Quarter 2017 Results, Provides Outlook for Full Year 2018 and Announces 11% Increase to Common Stock Dividend," Crown Castle International Corp, October 18, 2017.)
Horizon Technology Finance Corp
Horizon Technology Finance Corp (NASDAQ:HRZN) deserves investor attention for a very simple reason: the sheer size of its payout.
In the current market of technology stocks, a four-percent payout would qualify as high-yield. And yet Horizon Technology Finance Corp manages to offer investors a jaw-dropping yield of 11.03%.
The reason why Horizon can afford to pay such generous dividends lies in the nature of its business. The company is not in the process of building "the next big thing." Instead, it provides financing solutions to venture capital-backed and private equity-backed technology companies.
Headquartered in Farmington, Connecticut, Horizon focuses on four specific industries: technology, life science, healthcare information and services, and "cleantech."
Tech startups are not known to be the safest investments. The good news is that only seven percent of Horizon's portfolio is invested in early-stage businesses. In the technology market, its focus is on later-stage and venture-growth-stage companies. In the life science market, Horizon focuses on later-stage, venture-growth-stage, and public companies. (Source: "Investor Presentation," Horizon Technology Finance Corp, last accessed November 3, 2017.)
Moreover, rather than making equity investments, which tend to be risky, Horizon provides secured loans to its portfolio companies. With a focus on secured lending, Horizon can earn a steady stream of interest income, passing some of that income to investors.
Here's the best part: while most dividend stocks distribute every quarter, Horizon Technology Finance Corp pays investors every month. With a double-digit yield and monthly distributions, HRZN stock could represent an opportunity for yield-seeking investors.