Dividend Investing: 3 Healthcare Stocks Yielding Up to 9.4%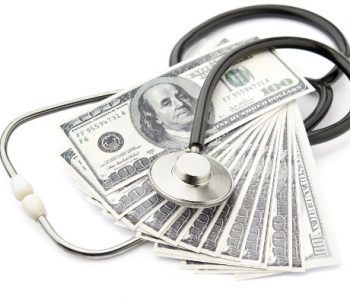 iStock/Pogonici
3 Healthcare Stocks for Dividend Investors
If you are looking to generate a reliable stream of income from the stock market, one sector stands out: healthcare.
The reason is simple: the healthcare industry is known for being recession-proof. After all, when the economy enters a downturn and people's income shrinks, consumers may not be buying as many new cars as before, but when people get sick, they would most likely still go see a doctor or visit the local pharmacy.
In other words, the demand for healthcare products and services is relatively inelastic to how the overall economy is doing. That's why companies in this sector can make profits through thick and thin. And for the dividend-paying companies, consistent profits often translate to recession-proof dividends delivered to their shareholders.
The thing is, though, there are currently hundreds of healthcare stocks trading on U.S. stock exchanges. Which ones should income investors consider?
Well, below I have compiled a list of three healthcare dividend stocks. Each of them deserves dividend investors' attention for a reason.
List of Healthcare Dividend Stocks
| | | | |
| --- | --- | --- | --- |
| Company Name | Stock Exchange | Ticker Symbol | Dividend Yield |
| Johnson & Johnson | NYSE | JNJ | 2.36% |
| CVS Health Corp | NYSE | CVS | 2.61% |
| Digirad Corporation | NASDAQ | DRAD | 9.36% |
Johnson & Johnson
Johnson & Johnson (NYSE: JNJ) is a household name. The company was founded over 100 years ago and has established entrenched positions in pharmaceuticals, consumer goods, and medical devices markets globally. Commanding over $380.0 billion of market cap, Johnson & Johnson is currently the biggest healthcare company in the world.
The primary reason to consider JNJ stock is its ability to provide recession-proof dividends. The company's current yield of 2.36% may not sound like much, but the payout has been growing for decades. As a matter of fact, 2017 marked the 55th consecutive year in which Johnson & Johnson has raised its quarterly dividend rate. (Source: "Johnson & Johnson Announces Dividend Increase of 5.0%," Johnson & Johnson, April 27, 2017.)
In other words, JNJ stock is one of the "dividend kings," an elite group of dividend-paying companies with at least 50 consecutive years of annual dividend increases.
The best part is, Johnson & Johnson has a growing business to back a rising payout. The company has been generating higher adjusted earnings every year for the past 32 years.
That growth has continued to this day.According to an earnings report, in the third quarter of 2017, Johnson & Johnson's sales grew 10.3% year-over-year to $19.7 billion. Adjusted earnings came in at $1.90 per share, representing a 13.1% increase from the year-ago period. (Source: "Johnson & Johnson Reports 2017 Third-Quarter Results," Johnson & Johnson, October 17, 2017.)
Past performance does not guarantee future results, as I always say, but with deeply entrenched market positions and households brands like "Johnson's Baby," "Tylenol," and "Band-Aid," the company is well-positioned to continue its track record. Income investors looking for a healthcare stock to add to their portfolio should definitely check out Johnson & Johnson.
CVS Health Corp
CVS Health Corp (NYSE: CVS) is another household name. But other than making healthcare products like Johnson & Johnson, CVS is known for its pharmacy chains.
Headquartered in Woonsocket, Rhode Island, CVS Health runs a huge pharmacy business. By the end of 2016, the company had more than 9,700 retail locations, plus another 1,100 walk-in clinics. They are spread across 49 states, the District of Columbia, Puerto Rico, and Brazil. CVS Health is also one of the largest pharmacy benefits managers in the country, with nearly 90-million plan members.
Running a pharmacy chain is an extremely lucrative business, but it's also a business with high barriers to entry. If someone wants to compete with CVS Health, they would need to set up an equally large retail store network and convince customers to switch–a very costly task indeed. Due to high barriers to entry, competition is limited in the pharmacy chain business. This allows CVS Health to keep making money hand over fist.
CVS Health is a top dividend stock. The company's quarterly dividend rate has been growing every year for the past 14 years. The latest dividend hike, which arrived in December of last year, was a sizable 17.6% increase. (Source: "Dividend History," CVS Health Corp, last accessed October 20, 2017.)
Digirad Corporation
Most people have not heard of Digirad Corporation (NASDAQ: DRAD), but the company deserves income investors' attention for a very simple reason: its high dividend yield.
In today's market, the most well-known healthcare stocks rarely offer a yield north of five percent. Digirad Corporation, on the other hand, is paying a staggering 9.36% at the current price.
Headquartered in Suwanee, Georgia, Digirad offers both healthcare services and healthcare products. It started out as a producer of solid-state nuclear Gamma cameras, but has expanded its business quite a bit over the years. Right now, the company makes Phillips PET, CT, MRI, and other imaging products, and also provides mobile healthcare and mobile nuclear imaging solutions.
One of the reasons behind Digirad's high dividend yield was a tumble in its share price. Over the last 12 months, DRAD stock plunged more than 50%.
But the actual business may not be as bad as the share price movement seems to suggest. From 2013 to 2016, Digirad's revenue increased at a compound annual growth rate (CAGR) of 36%. Adjusted earnings before interest, tax, depreciation, and amortization grew at a CAGR of 87% during this period. (Source: "Making Healthcare Convenient," Digirad Corporation, last accessed October 20, 2017.)
With an ultra-high yield and one of the fastest-growing business in the healthcare sector, Digirad stock could represent an opportunity.