Is Walmart's Status As a Dividend Aristocrat Under Threat?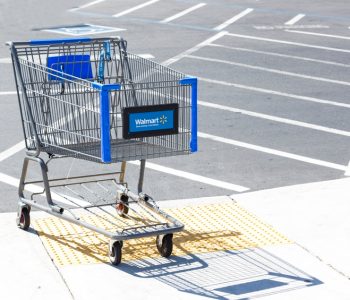 Slowdown in Payouts Result of Fewer Shareholding
Is Wal-Mart Stores, Inc.'s (NYSE:WMT) dominant position in the elite "dividend aristocrats" club of the S&P 500 under threat?
After maintaining a track record of increasing dividend payouts each quarter for many decades, the dividend growth at this retail giant is slowing.
The aggregate amount of cash Wal-Mart paid to its shareholders in dividends fell by 1.1% in the second quarter from the same period a year ago. This is only the third year-over-year decline the company has ever faced, the prior two being the first quarter of this year and the first quarter of 2014. (Source: "Walmart Clings to Dividend Aristocracy," Bloomberg, August 23, 2016.)
The slowdown in dividend payout at one of the best-managed U.S. companies comes at a time when investors, beaten by rock-bottom yields on bonds, are diverting their cash to equity markets as they look to benefit from solid, dividend-paying stocks.
Wal-Mart is part of a group of "dividend aristocrats," companies in the S&P 500 that have raised dividends every year for 25 consecutive years, alongside McDonald's Corporation (NYSE:MCD), AT&T Inc. (NYSE:T), and Johnson & Johnson (NYSE:JNJ). These companies are part of about 50-member elite corporate club regularly make into the list of portfolios run by the most respected investors.
There has been no indication from Wal-Mart executives that they plan to give up the dividend increase policy in their recent interaction. The company reported $1.21 earnings per share, beating analysts forecasts and raising full-year adjusted earnings per share (EPS) guidance range to between $4.15 and $4.35.
"Our strategy in the U.S. is working as we delivered an eighth consecutive quarter of positive comps,'' Doug McMillon, president and CEO of Wal-Mart Stores, Inc. "We remain focused on building e-commerce capabilities globally and executing our omni-channel plan, as evidenced by our recent alliance with JD.com in China and agreement to acquire Jet.com in the U.S. Walmart is uniquely positioned to provide customers with a seamless shopping experience where we save them time and money." (Source: "Walmart reports Q2 FY17 EPS of $1.21, adjusted EPS1 of $1.07, Raises full-year adjusted EPS1guidance range to $4.15 to $4.35," Wal-Mart Stores, Inc., August 18, 2016.)
But according to a Bloomberg analysis, in aggregate, Walmart's total payout has shrunk, as it has fewer shares on which to pay dividends, following its share buyback spree in recent years, which has cut its shareholding by 18% since 2010. (Source: Bloomberg, August 23, 2016, op cit.)
It seems some investors have started to doubt the company's ability to satisfy their appetite for yield. Wal-Mart shares have fallen more than three percent since reaching three months on August 18, when the company announced its results.