The Most Overlooked Dividend Growth Stock? (It Pays 7.7% Already)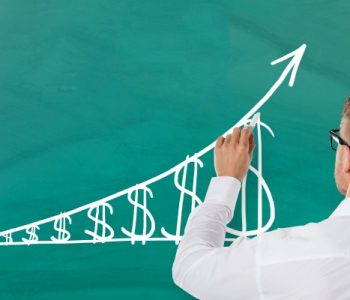 iStock/AndreyPopov
If You Want Both Income and Growth, Read This
In today's market, a 7.7% dividend yield is nothing to sneeze at. What's more is that the company behind this yield is determined to raise its payout at 20% annually.
And this is not some "too good to be true" yield opportunity that could go down the drain at any moment. The 7.7% yield I'm looking at is actually backed by a rock-solid business.
Let me explain…
The stock in question is Oasis Midstream Partners LP (NYSE:OMP), a master limited partnership headquartered in Houston, Texas.
To most people, OMP does not sound like a familiar name because the partnership does not sell a product or service to consumers directly.
Instead, it was created by Oasis Petroleum Inc. (NYSE:OAS) to own, develop, operate, and acquire a diversified portfolio of midstream assets in North America.
With assets located in the prolific Williston Basin, Oasis Midstream helps facilitate the oil and natural gas operations of Oasis Petroleum. The partnership also serves third-party producers in the region.
Midstream oil and gas is not exactly the hottest business in the eyes of stock market investors right now. However, income investors should still take a look at Oasis Midstream Partners stock due to the stability in its business.
You see, OMP does not make one-time sales. Instead, the partnership earns most of its revenues by providing crude oil, natural gas, and water-related midstream services for Oasis Petroleum through 15-year, fixed-fee contracts. (Source: "Investor Presentation," Oasis Midstream Partners LP, last accessed November 6, 2018.)
These long-term contracts help Oasis Midstream Partners minimize its exposure to volatile commodity prices. As a result, the partnership can generate a predictable stream of cash flow.
This High-Yield Stock Raises Its Payout Every Three Months
Thanks to this stable business model, OMP stock pays generous distributions with an annual yield of 7.7%.
To put it in perspective, the average dividend yield of all S&P 500 companies stands at just 1.9% at the moment. (Source: "S&P 500 Dividend Yield," Multpl.com, last accessed November 6, 2018.)
The payout has been growing too. Last month, Oasis Midstream Partners declared a quarterly cash distribution of $0.43 per unit. This represented a five-percent increase from its previous payout. (Source: "Oasis Midstream Partners Announces Quarterly Distribution," Oasis Midstream Partners LLP, October 30, 2018.)
When we analyze dividend growth stocks, we usually compare their payouts to the year-ago period, because most of the dividend-growing companies raise their distributions on an annual basis.
At Oasis Midstream, though, the payout has been growing every three months. In fact, the latest five-percent sequential increase was just part of the partnership's 20% annualized distribution growth target. Management expects to keep this 20% growth rate past 2021.
Looking back, you'd see that since Oasis Midstream Partners went public in September 2017, management has raised the payout every single quarter.
Oasis Midstream Partners LP: Covering Its Payout
And if you are wondering whether those distribution hikes were a bit too aggressive given the volatile commodity price environment, don't worry. Despite offering one of the fastest-growing income streams in the current market, the partnership has no problem covering its payout.
Just take a look at its latest earnings report and you'll see what I mean.
Because Oasis Midstream Partners is a master limited partnership, the key performance metric is distributable cash flow. This is calculated by taking the partnership's adjusted earnings before interest, tax, depreciation, and amortization (Adjusted EBITDA) and then subtracting cash interest and maintenance capital expenditures.
By comparing this number with OMP's distributions in a given reporting period, investors can see whether the partnership generated enough cash to cover its payout.
In the third quarter of 2018, Oasis Midstream Partners generated $14.4 million of distributable cash flow. The amount provided 1.22 times coverage of its actual distributions for the quarter. (Source: "Oasis Midstream Partners LP Announces Quarter Ended September 30, 2018 Earnings," Oasis Midstream Partners LP, November 5, 2018.)
The neat thing is, while the partnership plans to consistently increase its distributions, its coverage ratio is expected to improve as well. In the latest earnings report, OMP's Chief Executive officer Taylor Reid remarked, "Our distribution coverage was within our third quarter guidance range, and looking forward coverage remains strong, now on track to exceed 1.7x exiting 2019 while concurrently delivering 20% distribution growth." (Source: Ibid.)
A 1.7-times distribution coverage ratio would be quite an achievement, because it means the cash generated by the partnership would be 70% more than what is needed to meet its distribution obligations.
Bottom Line on Oasis Midstream Partners LP
In the stock market, companies that can grow their business consistently are always highly sought after. And as investors bid up their share prices, their dividend yields tend to drop.
However, because OMP comes from the beaten-down oil and gas industry, its distribution growth potential hasn't really been put into the spotlight. As a result, it still offers a very impressive current yield.
Besides, if the partnership could grow its distribution at 20% per year as management expects, in three years, the per-share payout would increase by 72.8% (calculated by taking 1.2 to the power of 3).
So, by 2021, investors who purchased OMP stock today would be earning a yield on cost well into the double digits.