Dividend Aristocrat Becton Dickinson and Co Declares Cash Payment to Investors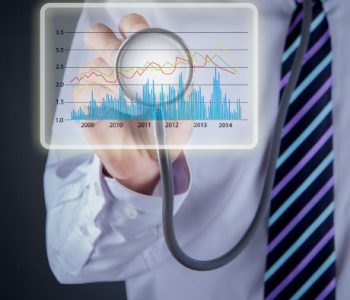 iStock.com/CreativaImages
Dividend Aristocrat Keeps Returning Cash to Shareholders
Long-term readers of Income Investors would know that I'm a big fan of the S&P 500 Dividend Aristocrats. These are S&P 500 companies with at least 25 consecutive years of annual dividend increases. Think about it; for income investors, what could be better than a rising dividend stream that lasts for more than a quarter of a century?
On Monday, January 22, one of the Dividend Aristocrats, Becton Dickinson and Co (NYSE:BDX), just announced another cash payment.
In a press release on Monday, Becton Dickinson announced that its Board of Directors has declared a quarterly dividend of $0.75 per share. The dividend will be paid on March 30, 2018 to shareholders of record as of March 9. (Source: "BD Board Declares Dividend," Becton Dickinson and Co, January 22, 2018.)
Also Read:
While the payout is the same as last quarter's, it does represent a 2.7% increase from the year-ago period.
At the same time, keep in mind that Becton Dickinson and Co has raised its quarterly dividend rate in each of the last 46 years. (Source: "Stock Information – Dividend / Stock Split History," Becton Dickinson and Co, last accessed January 22, 2018.)
Becton Dickinson is a manufacturer of medical devices and systems. Although the medical technology business requires a significant amount of resources devoted to research and development, the company still has more than enough money to grow its dividends.
In particular, Becton Dickinson generated adjusted earnings of $9.48 per share in its fiscal year 2017, representing a 10.4% increase year-over-year. Given its total dividends of $2.92 per share declared and paid during this period, the company had a payout ratio of just 30.8%. (Source: "BD Announces Results For 2017 Fourth Fiscal Quarter And Full Year; Provides Fiscal 2018 Guidance," Becton Dickinson and Co, November 2, 2017.)
With a growing business and a low payout ratio, BDX stock should have no problem raising its payout again. In a few years' time, I expect the company to become a Dividend King—a title reserved for those with at least 50 consecutive years of dividend hikes.