DIS Stock: Will This Be a Turnaround for Walt Disney Co?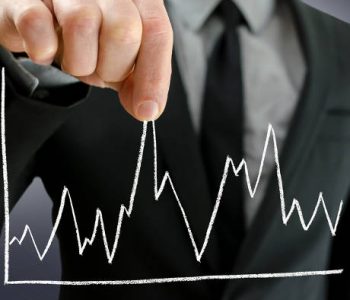 This Could Be Big for DIS Stock
Walt Disney Co (NYSE:DIS) stock deserves the attention of income investors because of the company's potential to ramp up its dividends from the current yield of 1.55%. Most recently though, despite the company's success on the big screen, DIS stock is having a hard time finding an audience. Year-to-date, it's down more than 12%.
To a certain extent, the downturn in Disney stock had something to do with investors "selling on the news" related to the success of the company's last Star Wars movie. Before Star Wars: The Force Awakens was released, investors knew that it would be a huge success. From January to November of last year, Disney stock surged as much as 33%. But when the movie finally hit the big screen and broke all kinds of box office records, the stock started to lose its momentum.
Another concern about DIS stock—and this is the more serious one—is "cord-cutting" in cable television. Cord-cutting is when customers start dropping cable-based services and turn to Internet-based media services, such as Netflix, Inc. (NASDAQ:NFLX). Other than making movies, Disney also has a sizable Media Networks segment. In fact, Media Networks is the biggest segment of the company, accounting for more than 40% of Disney's revenue and more than 50% of operating income in the most recent quarter. (Source: "The Walt Disney Company Reports Third Quarter and Nine Months Earnings for Fiscal 2016," The Walt Disney Co, August 9, 2016.)
The concern is real. Cord-cutting is the No.1 threat to the cable TV industry as more and more consumers are embracing the idea of on-demand video streaming. If the trend continues, it's uncertain whether Disney—whose media networks include The Disney Channel, ABC, and ESPN—could still grow its business.
But the company, led by Bob Iger, who I consider to be one of the most talented CEOs in business today, has been known for its turnarounds. In particular, Iger revived the company through a series of acquisitions: buying Pixar in 2006, Marvel Entertainment in 2009, and Lucasfilm in 2012. Will Disney be able to find growth through another acquisition this time?
It's possible.
On Monday, September 26, Bloomberg reported that Disney is considering making an acquisition offer for Twitter Inc (NYSE:TWTR). Disney would be the latest bidder for the social media giant. Previously, salesforce.com, inc. (NYSE:CRM), Microsoft Corporation (NASDAQ:MSFT), and Alphabet Inc (NASDAQ:GOOG) were reportedly to have an interest in buying Twitter. (Source: "Disney Is Working With an Advisor on Potential Twitter Bid," Bloomberg, September 26, 2016.)
Twitter would offer something that Disney desperately needs right now—distribution channels. The social media giant is much more than a microblogging site these days. It is also a platform to watch live events. Twitter recently started streaming NFL games as well as the presidential debate.
This would not be Disney's first attempt at opening up new distribution channels for its content. The company has invested in on-demand video streaming company Hulu, digital media company Vice, and technology services and video streaming company BAMTech.
Speaking of BAMTech, note that Twitter's live stream is powered by this company. Moreover, Disney's CEO Bob Iger has commended the BAMTech-Twitter Partnership.
"I thought Twitter actually did a very good job," said Iger earlier this month about Twitter's live stream of NFL games. "That platform was powered by BAMTech last week and will be, which I think says a lot about that platform because it was very stable." (Source: "Disney Considers Offer for Twitter," The Wall Street Journal, September 26, 2016.)
It also helps that Twitter's co-founder and CEO Jack Dorsey happens to be a big fan of Bob Iger. Dorsey has been on the Board of Disney since 2013, and witnessed part of Disney's turnaround. He once said that working with Iger has taught him to demand optimism from his employees. (Source: "Twitter CEO Jack Dorsey: What I learned from Disney's Bog Iger," CNBC, June 2, 2016.)
"In every board meeting we have, you feel it. You feel the creativity," said the Twitter CEO. "You feel the desire to continue to advance technology, and use technology to tell better stories. And you feel the optimism." (Source: Ibid.)
The Bottom Line on DIS Stock
Don't forget; Disney is still running a solid business. Both revenue and earnings have been growing at an impressive pace. And with the recent downturn, valuations have made DIS stock quite attractive. Not all Disney stock investors will like the idea of paying tens of billions of dollars for Twitter. But if the company does get its hands on the social media giant, it could engineer another great turnaround.