Why Disney Stock Could Provide More Than Just Dividends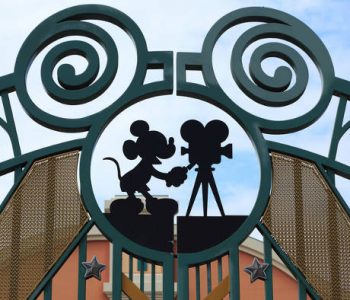 Is There Any Upside in Disney Stock?
Walt Disney Co (NYSE:DIS) stock hasn't really been known as an income investors' favorite. The company pays dividends semiannually rather than quarterly, and at 1.43%, Disney stock's dividend yield is nothing to brag about. But does that mean investors should ignore Disney stock altogether?
Not really. Let me explain.
Regular readers of this column would know that I'm a big fan of what I call "not-as-bad-as-you-think" opportunities. Basically, these are situations where stocks are punished by the market, but the underlying businesses might not be as bad as the market believes it to be. And once those businesses turn out to be better than expected and start improving, their stock prices could see material upside.
I believe Disney stock could be one of those not-as-bad-as-you-think opportunities. And the reason for that actually comes from the No. 1 argument from Disney stock bears—the company's ESPN business.
For those not in the know, Disney has much more than just Snow White and Mickey Mouse. The company also owns several cable networks, one of them being sports network ESPN. While ESPN is still the most valuable sports network in the world by a mile, it has been under the threat of the booming on-demand video streaming industry. Compared to ESPN's lackluster performance, video streaming companies have been gaining subscribers left, right, and center. Just take a look at how much Netflix, Inc. (NASDAQ:NFLX) stock has gone up over the last five years and you'll see what I mean.
Many Disney stock bears believe that as on-demand video streaming takes main stage, ESPN will lose its relevance. However, things might not turn out that way.
You see, ESPN and video streaming don't have to be mutually exclusive. For instance, ESPN recently became available on DirecTV Now, a subscription-based streaming television service. Hulu, another streaming service provider, is adding EPSN and ABC; both networks are owned by Disney. (Source: "Hulu Adds ESPN, ABC and Fox News to Streaming Service," The New York Times, November 2, 2016.)
And then there's the big one: Alphabet Inc's (NASDAQ:GOOG) YouTube. When Disney signed a deal with YouTube in 2015 to put its content on the streaming platform, ESPN did not participate. But now, things have changed, as some of ESPN's content is appearing on YouTube and YouTube Red.
A spokeswoman for ESPN said, "We were able to come to terms on a short form video agreement for YouTube and YouTube Red as part of our larger deal with The Walt Disney Company." (Source: "ESPN Has Started Putting Its Videos Back on YouTube," The Wall Street Journal, February 2, 2017.)
But that could be just the start. YouTube has reportedly been working on its own online TV service. Sources have told The Wall Street Journal that YouTube is preparing to launch a bundle that includes ESPN, ABC, and other Disney networks later this year. (Source: "Walt Disney Pressured by Sagging ESPN Performance," The Wall Street Journal, February 7, 2017.)
Don't forget, licensing out content is just one way for Disney to extract value from ESPN. The company is also working on its own streaming service. Last year, Disney invested $1.0 billion in streaming technology services company BAMTech. During Disney's most recent earnings conference call, CEO Bob Iger said that the company plans to create its own direct-to-consumer sports service. The service is expected to launch in calendar year 2017 and will include content that's not on the linear network, such as baseball. (Source: "The Walt Disney (DIS) Q1 2017 Results – Earnings Call Transcript," Seeking Alpha, February 7, 2017.)
The Bottom Line on Disney Stock
In recent months, Disney stock has been trending up. But the company is still not that expensive. Trading at $109.26 apiece, it has a price-to-earnings (P/E) multiple of 19.76 times, lower than the sector's average P/E of 25.77 times. The company's price-to-sales and price-to-cash-flow ratios are also lower than the sector's averages. (Source: "Walt Disney Co (DIS.N)," Reuters, last accessed February 10, 2017.)
In many people's eyes, ESPN is still a main concern for Disney stock. However, if the sports network turns out to perform better than expected, it could become a catalyst rather than a drag for Disney stock.