Disney Stock: A New Reason to Consider Walt Disney Co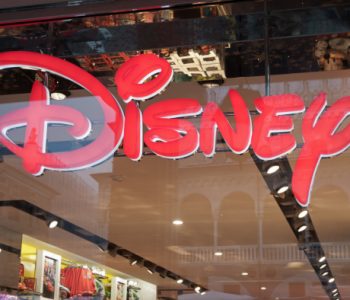 iStock.com/bluebay2014
DIS Stock Deserves Investor Attention
Here at Income Investors, I've said plenty of times that there is a strong case for owning Walt Disney Co (NYSE:DIS) stock because of its rising dividends. And the company has not disappointed, rewarding shareholders with bigger dividend checks every single year.
Meanwhile, Disney stock has started to pick up some momentum, climbing nearly 20% in the past six months. Not bad for a giant company commanding over $170.0 billion of market capitalization.
And now there is a new reason for investors to consider this Burbank, California-based media and entertainment conglomerate.
Let's take a look.
For the most part, Disney is known for its cable networks, movies, theme parks, and related merchandise. But due to the rise of the on-demand video streaming business, investors were worried whether the traditional method of delivering content to consumers—cable television—would still grab enough of an audience. I mean, cord-cutting has been going on for quite a while.
And that's the main reason why Disney stock was trading sideways for the most part of the last three years. "Media Networks" is Disney's biggest segment, in terms of both revenue and profits. Investors simply weren't sure if the company could handle the secular change of consumers moving from cable TV to on-demand streaming.
Fortunately, Disney also has its own direct-to-consumer strategy. And management just provided more color on that.
Disney+: A New Catalyst for DIS Stock?
In an earnings conference call last week, Disney's Chairman and CEO Robert A. Iger said, "Our Disney-branded service, which we're officially calling Disney+, will be in the U.S. market late next year, offering a rich array of original Disney, Pixar, Marvel, Star Wars and National Geographic content, along with unprecedented access to our incredible library of film and television content, including all of our new theatrical releases starting with the 2019 slate." (Source: "The Walt Disney (DIS) Q4 2018 Results – Earnings Call Transcript," Seeking Alpha, November 8, 2018.)
This is a big deal for Disney stock. The company has always been known for its content. Its franchises, such as "Star Wars" and "Marvel," have a fan base across multiple generations. When Disney launches its own over-the-top platform to deliver this content—including the latest big-screen releases—directly to viewers next year, it would be difficult for fans not to sign up.
Don't forget, Disney is acquiring Twenty-First Century Fox Inc (NASDAQ:FOXA), a move that will further bolster its content library.
Meanwhile, the company will be pulling all of its movies from Netflix, Inc. (NASDAQ:NFLX) in 2019. This would make Disney's own streaming service more exclusive.
On-demand video streaming is all the rage these days. Just take a look at how much Netflix stock went up in the last five years and you'll see what I mean. If Disney's streaming services turn out to be a success, it could bring some serious upside for DIS stock.
Walt Disney Co: Delivering Solid Financial Results
It also helps that Disney was already doing well financially.
In the fourth quarter of the company's fiscal-year 2018, which ended September 29, it generated $14.3 billion of revenue, up 12% year-over-year. Excluding non-recurring items, adjusted earnings came in at $1.48 per share, marking a whopping 38% increase from the year-ago period. (Source: "The Walt Disney Company Reports Fourth Quarter and Full Year Earnings for Fiscal 2018," Walt Disney Co, November 8, 2018.)
Those numbers also beat Wall Street's estimates. Analysts expected the company to report $1.34 in adjusted earnings per share on $13.7 billion of revenue.
Of course, as income investors, our discussion about Disney stock wouldn't be complete without talking about its dividend policy.
On that front, in the company's fiscal-year 2018, it generated adjusted earnings of $7.08 per share while declaring total dividends of $1.68 per share. That translated to a payout ratio of 23.7%.
With such a low payout ratio, Disney not only leaves a wide margin of safety, but also has plenty of room for future dividend increases. In just the last three fiscal years, the company's per-share payout has grown by 18.3%. (Source: "Walt Disney Company (The) Dividend Date & History," Nasdaq, last accessed November 9, 2018.)
Adding the fact that Walt Disney Co is entering the booming on-demand video streaming business, DIS stock deserves a serious look.