DIS Stock: Dividend Investors Shouldn't Ignore Walt Disney Co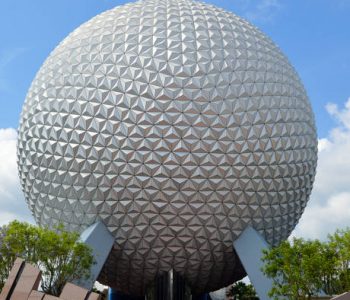 Don't Worry About Disney Stock's Downturn
Everyone loves the latest movies from Walt Disney Co (NYSE: DIS), but when it comes to Disney stock's performance, it has been a different story. Year-to-date, DIS stock has tumbled 11.4%. And while the company has started paying dividends, its 1.52% annual yield doesn't seem that impressive.
So, is it time for dividend investors to cross Disney stock off their lists? Not really.
First of all, let's take a look at why Disney stock is down. Disney is having a blast with its cinematic releases, but unfortunately, movie making is only part of Disney's business. In fact, the company's Studio Entertainment segment accounted for just one-fifth of its total revenue in the most recent quarter. (Source: "The Walt Disney Company Reports Third Quarter and Nine Months Earnings for Fiscal 2016," Walt Disney Co, August 9, 2016.)
The largest segment at Disney right now is Media Networks, and that's exactly what investors are worried about. Viewers today are moving towards on-demand video streaming, which does not bode well for cable operators.
One of the cable networks owned by Disney is ESPN, the center of Disney's cord cutting concern. It doesn't help the case that almost halfway through the NFL season, ratings are still disappointing. (Source: "The mystery of the NFL's declining ratings," The Week, October 28, 2016.)
Still, the sports network's situation might not be as bad as it seems. In particular, it's not unusual for the NFL's viewership to decline right before a presidential election.
A memo from the NFL says, "In 2000, during the campaign between George W. Bush and Al Gore, all four NFL broadcast partners suffered year-over-year declines—Fox was down 4 percent, CBS was down 10 percent, ABC was down 7 percent and ESPN was down 11 percent." (Source: "NFL memo cites multiple reasons for TV ratings drop in 2016," ESPN, October 7, 2016.)
Going back to 1996, presidential elections have been associated with a drop in NFL viewership anywhere from two to 10 percent. (Source: The Week, October 28, 2016, op cit.)
And it's not like Disney is standing still facing this situation. Despite being considered a traditional media giant, the company has stakes in the booming on-demand video streaming business. For instance, it owns 30% of streaming platform Hulu.
Hulu might not be as popular as Netflix, Inc. (NASDAQ:NFLX), but it still has nearly 12 million users and over 2,000 advertisers. (Source: "About Hulu," Hulu.com, last accessed November 4, 2016.)
Moreover, Disney is also spending $1.0 billion buying a 33% stake in BAMTech, with the option to acquire majority ownership in the future. What's so special about BAMTech? Well, the company powers the streaming services for HBO Now, the National Hockey League, Major League Baseball, and the WWE Network. Buying this technology services company boosts Disney's ability to launch standalone streaming services from its ESPN, ABC, and Disney networks. (Source: "The Walt Disney Company Acquires Minority Stake in BAMTech," Walt Disney Co, August 9, 2016.)
Of course, for dividend investors, Media Networks is still a segment filled with uncertainty. But note that other than Media Networks, Disney has two other segments filled with growth potential.
The first one is Studio Entertainment, which, thanks to multiple blockbuster films, grew its revenue by 40% year-over-year to $2.8 billion in the most recent quarter. Operating income surged an even more impressive 62% year-over-year to $766.0 million. Going forward, Disney has quite a few movies in the pipeline, including Rogue One: A Star Wars Story, Beauty and the Beast, and Guardians of the Galaxy Vol. 2.
And don't forget that Disney also has a growing Parks and Resorts segment. In the previous quarter, Parks and Resorts revenue increased by six percent year-over-year to $4.4 billion. The segment's operating income grew eight percent year-over-year to $994.0 million.
Parks and Resorts is the second-largest revenue driver at Disney. Growth in this segment could be a meaningful catalyst to the entire company's top and bottom lines.
The Bottom Line on Disney Stock
At the end of the day, keep in mind that despite Disney stock's downturn this year, the company's prospects haven't really changed much. Those that are interested in this media giant could use DIS stock's pullback as an opportunity to get onboard.