Disney Stock: 2017 Could Be a Huge Year for Walt Disney Co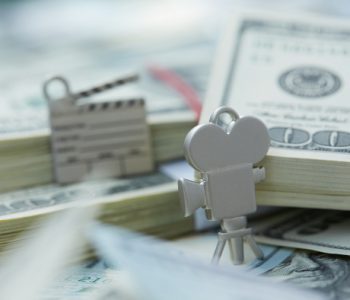 Will Disney Stock Surge in 2017?
After being in the doldrums for the most part of 2016, Walt Disney Co (NYSE:DIS) stock has finally started climbing. In the past three months, it has surged an impressive 18.4%. But this could be just the beginning, because going forward, Disney stock has quite a few things going for it.
Box Office Success
In case you haven't noticed, Disney's movie-making business has been firing on all cylinders. Among the top five movies that made the most money at the domestic box office last year, four were from Disney: Rogue One: A Star Wars Story, Finding Dory, Captain America: Civil War, and The Jungle Book. (Source: "2016 Domestic Grosses," Box Office Mojo, last accessed January 18, 2017.)
A success like this may be a one-time event, but I don't think that's the case here. You see, in 2015, after Disney released Star Wars: The Force Awakens, its first Star Wars movie since acquiring Lucasfilm, Disney stock actually went down because either investors were selling on the news or the overall market was declining. But by delivering tremendous results at the box office in 2016, the company has shown that with a portfolio of popular movie franchises, almost anything it releases will place near the top of the box office results list.
In 2017, Disney has at least four new movies that stand to become instant box office hits: Beauty and the Beast, Guardians of the Galaxy Vol. 2, Pirates of the Caribbean: Dead Men Tell No Tales, and Star Wars: Episode VIII. For 2018, Disney has another Star Wars film and four Marvel films in the works.
Disney Stock is Backed By Solid Financials
Of course, there is still the concern of how cord-cutting could affect Disney's cable networks segment, especially its sports network, ESPN. But if you take a look at how the company actually did, you'd see that the situation might not be that bad. In Disney's fiscal 2016, ended October 1, revenue from its media networks segment actually increased by two percent year-over-year. (Source: "The Walt Disney Company Reports Fourth Quarter and Full Year Earnings for Fiscal 2016," Walt Disney Co, November 10, 2016.)
In this day and age, a two-percent growth is nothing to brag about. However, results from media networks do not tell the whole story. For instance, the company's Parks and Resorts segment grew its revenue by five percent in fiscal 2016, with its operating income up by nine percent. And then there's the Studio Entertainment segment. Thanks to the huge success at the box office, revenue from Studio Entertainment surged 28% in fiscal 2016. Operating income from the segment grew an even more impressive 37%.
Disney stock bears would still say that even though these two segments are doing great, Media Networks is still the company's biggest segment. That statement holds true, but note that if you combine Studio Entertainment with Parks and Resorts, you'd see that they brought in a total of $26.4 billion in fiscal 2016, which was more than the $23.7 billion generated from media networks.
Thanks to solid performance of those two segments, Disney's total revenue for the fiscal year increased by six percent, while operating income grew seven percent.
And that brings us to perhaps the most important point. Disney is still delivering impressive growth, yet for the most part of last year, the market did not really give it any credit. As a result, despite the surge in Disney stock over the last several months, it is still trading at just 18.88 times its earnings.
The Bottom Line On Disney Stock
If you believe that Disney is in a declining business, then this kind of valuation would make it look expensive. But if you take into account the company's growth potential, you'd see that Disney stock actually represents value in today's bloated stock market. Adding in the fact that the company pays dividends with a 1.44% yield, income investors might want to take a look at DIS stock.