Discover Financial Services Declares Cash Payment to Shareholders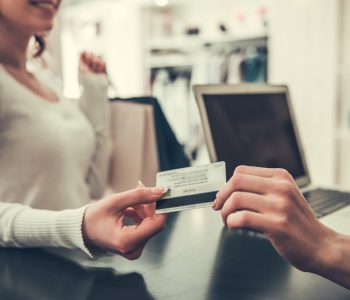 iStock.com/GeorgeRudy
DFS Stock Declares Dividend
Many people in today's society have to make payments to credit card companies. But smart investors have found a way to make it even—by investing in these companies' stocks.
Case in point: Discover Financial Services (NYSE: DFS), which is a direct banking and payment services company. Founded in 1986, Discover has grown to become one of the largest card issuers in America. The company owns multiple popular brands, including "Discover Card," "Diners Club," and the "PULSE" ATM/debit network.
When people look at stocks, they usually think of the famous investing adage of "buy low, sell high." But with companies like Discover Financial Services, there is another way to make money—through dividends.
Last week, Discover Financial Services announced that its board of directors has declared a quarterly cash dividend of $0.35 per common share. The dividend is payable on March 8 to shareholders of record as of February 22. (Source: "Discover Financial Services Declares Semi-Annual Dividend for Preferred and Quarterly Dividend for Common Stock," Discover Financial Services, January 18, 2018.)
Currently trading at $78.32 per share, DFS stock offers an annual yield of 1.8%.
While the yield figure may not look that exciting, note that the company has been raising its payout. In particular, the $0.35-per-share dividend that Discover just declared represents a 16.7% increase from a year ago. Over the last five years, the company's quarterly dividend rate has grown by a whopping 150%. (Source: "Dividend History," Discover Financial Services, last accessed January 22, 2018.)
The credit card industry is known for having high barriers to entry. If a company wants to compete with Discover, it needs to establish a huge payment network and convince millions of consumers and businesses to sign up—a very costly endeavor indeed. That's why, in the entire world, the industry has just four major players: Visa Inc (NYSE: V), Mastercard Inc (NYSE: MA), American Express Company (NYSE: AXP), and Discover.
The lack of competition could lead to higher fees for consumers, but, for companies operating in the industry, it could mean oversized profits. With an entrenched position in the credit card business, Discover Financial Services is well-positioned to continue returning cash to investors.