DHT Holdings Cut Dividend Payout by 8%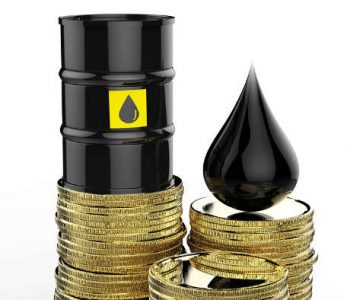 Container Fleet Operator Prepays $16.1 Million in Debt
New York, NY — DHT Holdings, Inc. (NYSE:DHT) said it will pay a quarterly dividend of $0.23 per share, or $0.92 annualized, representing an eight percent decrease from the prior dividend of $0.25. The annual yield on the dividend is 19.2%.
During the quarter, the company prepaid $16.1 million of bank debt and repurchased $1.0 million of its convertible senior notes due in 2019 in the open market at a price of 99% of par. Over the past 12 months, the company has prepaid a total of $121.0 million of bank debt and repurchased a total of $4.0 million under the convertible senior notes, according to a statement by the company. (Source: "DHT Holdings, Inc. Second Quarter 2016 ResultsDHT Holdings, Inc. Second Quarter 2016 Results," DHT Holdings, August 9, 2016.)
DHT is an independent crude oil tanker company. Its fleet trades internationally and consists of crude oil tankers in the very large crude carrier (VLCC) and Aframax segments.
The fleet operator said it has made $0.34 profit per diluted share in the second quarter of 2016, compared to $0.30 per share in the same period a year ago, on sales of $83.2 million. The company's VLCCs operating in the spot market achieved time charter equivalent earnings of $53,340 per day in the second quarter of 2016.
During the quarter, the company extended the time charter for the DHT Amazon to an oil major from mid-June 2016 until mid-October 2017 at a rate of $44,100 per day, the statement said.
In the second quarter, the company sold the DHT Target, a 2001-built Suezmax, for $22.5 million and the vessel was delivered to the buyers in May 2016. The sale is in support of the company's fleet renewal program. (Source: Ibid.)
Earlier this month, the company took delivery of the fourth of its six VLCC new buildings from Hyundai Heavy Industries Co Ltd (HHI). The vessel is named the "DHT Panther" and it is trading in the spot market. A total of $43.5 million of debt was drawn in relation with the delivery.
The remaining two new buildings will be delivered in August and October 2016 and are expected to contribute meaningfully to the company's earnings power. The new buildings are fully financed, hence no new equity will be issued in connection with this fleet expansion.
DHT has a fleet of 20 VLCCs (including two under construction) and two Aframaxes. Of the 20 vessels in operation, six of the VLCCs and the two Aframaxes are on fixed rate time charters, the statement said.