Delta Air Lines, Inc. Hikes Dividend, Wraps Up Buyback Program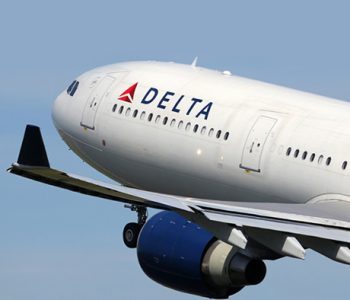 Delta Will Bump Annual Dividend to $0.81
In an industry often despised by investors, one company is trying to clean up its act.
In a presentation to analysts on Tuesday, Delta Air Lines, Inc. (NYSE:DAL) announced it will hike its dividend and wrap up its share-buyback program next year. The airliner said it would increase the annual payout from $0.54 per share to $0.81 per share in September, marking the third consecutive 50% increase to the distribution since 2013. (Source: "Delta Air Lines (DAL) to Hike Dividend, Close Buyback Plan," Zacks Equity Research, May 17, 2016.)
Delta also plans to wind down the company's popular share buyback program. Last May, executives authorized a $5.0-billion repurchase plan. Delta plans to accelerate share repurchases in the upcoming quarter, completing the remaining $3.0 billion in promised buybacks in the coming year.
For investors, the dividend hike is just the latest sign airlines may have finally turned the corner. Last year, the industry reported record sales, operating profits, and passenger loads (a measurement of how many seats are filled). This has been credited mostly to lower oil prices, but big cost cuts and cramming more people into planes have also provided a big boost for profits.
Delta has been one of the biggest beneficiaries. Last year, miles flown by paying passengers grew 3.3%. The company edged out United Continental Holdings Inc to become the nation's number two airline by traffic.
For dividend investors, this could be just the beginning.
After its recent announcement, Delta will be on the hook for $625 million in annual dividend payments to shareholders. Meanwhile, the company is expected to produce between $4.5 billion and $5.5 billion of free cash flow annually for the next three years. That puts the company's payout ratio in the modest 11%–14% range.
Many analysts see Delta paying out 50% to 75% of its earnings in distributions. In other words, shareholders can likely expect many more dividend hikes in the years to come.