Delek Logistics Partners LP: This 9.7% Yielder Looks Special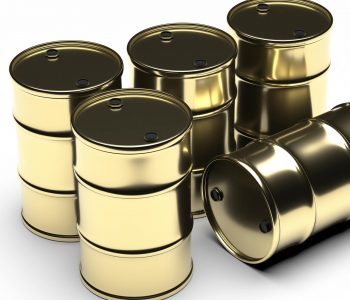 This Could Be a Rare Find
In today's market, anything approaching the double-digit yield mark can seem too good to be true. After all, the average S&P 500 company pays just 1.4% at the moment. (Source: "S&P 500 Dividend Yield," multpl.com, last accessed April 7, 2021.)
So at first glance, Delek Logistics Partners LP (NYSE:DKL) doesn't seem like the safest bet. DKL stock has a quarterly distribution rate of $0.91 per unit and a unit price of $37.56 at the time of this writing. That means Delek Logistics Partners stock is offering an annual distribution yield of 9.7%.
But here's something that ultra-high yielders don't usually have: a track record of paying increasing distributions.
Delek Logistics Partners is a master limited partnership (MLP) formed by Delek US Holdings (NYSE:DK) in 2012 to own, operate, construct, and acquire crude oil and refined products logistics and marketing assets. When Delek Logistics Partners was formed, DKL stock had a minimum quarterly distribution of $0.385 per unit, pursuant to its partnership agreement. (Source: "Investor Presentation: March 2021," Delek Logistics Partners LP, last accessed April 7, 2021.)
But the partnership didn't just stick to that minimum rate. In fact, it has paid a higher distribution every quarter since its initial public offering (IPO). That's 31 consecutive quarterly payout increases!
If you take into account the roller-coaster ride that oil prices have experienced since Delek Logistics Partners stock went public, its track record looks even more impressive.
One of the reasons Delek Logistics Partners can achieve this is that the majority of its gross margin is generated by long-term, fee-based contracts with minimum volume commitments. These contracts help limit the partnership's exposure to commodity price volatility.
And like most MLPs, Delek Logistics Partners LP reports something called distributable cash flow. To see whether an MLP's distribution is safe in a given reporting period, investors can compare the amount of distributable cash flow generated to the actual cash distribution paid for that period.
In the fourth quarter of 2020, Delek Logistics Partners generated $55.8 million in distributable cash flow, which represented a substantial increase from the $33.0 million generated in the year-ago period. For the quarter, the MLP paid $39.5 million in total distributions, compared to $30.6 million paid a year earlier. (Source: "Delek Logistics Partners, LP Reports Fourth Quarter 2020 Results," Delek Logistics Partners LP, February 23, 2021.)
As a result, Delek Logistics Partners achieved a distribution coverage ratio of 1.41 times in the fourth quarter of 2020, up from 1.08 times in the fourth quarter of 2019.
In other words, even though the MLP was paying quite a bit more in distributions, it was able to generate a lot more cash, so its coverage actually got stronger.
And it's a similar story if you look at the full-year results. In full-year 2020, Delek Logistics Partners LP earned $207.7 million in distributable cash flow while paying $145.7 million in total distributions—translating to a distribution coverage ratio of 1.43 times. Its coverage ratio in full-year 2019, on the other hand, was 1.08 times.
But that's not all, because the partnership isn't done with its payout increases yet. In Delek Logistics Partners' latest earnings release, its chairman, president, and chief executive officer, Uzi Yemin, said, "We expect another 5% increase in distributions in 2021, underpinned by our outlook for continued strong operational performance." (Source: Ibid.)
Bottom Line on Delek Logistics Partners LP
However you look at it, DKL stock is a very resilient dividend stock—one that has thrived in a very difficult operating environment.
Delek Logistics stock has been delivering consecutive quarterly distribution hikes and has had no problem covering the payouts. With more distribution increases on the way from Delek Logistics Partners LP, investors who lock in the 9.7% yield right now might be able to earn a higher yield on cost as time goes by.