Delek Logistics Partners LP: This 10.5% Yield Is No Joke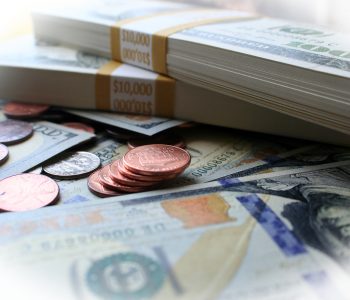 iStock.com/Darren415
This High-Yield Stock Could Be Special
In this day and age, double-digit yielders don't really have the best reputation. Think about it: if a company offers a jaw-dropping payout and that payout is safe, investors would rush toward it, bidding up its stock price. And before long, that high yield would be gone.
So when you see a business consistently offering a yield way above everybody else, chances are that investors are concerned about its dividend safety. As risk-averse income investors, you wouldn't want to get into a stock that's going to cut its payout soon.
Still, it might not be the time to give up on double-digit yielders completely. This is because, while most of them aren't the safest bets, every once in a while you may come across a high-yield stock that can actually afford its payout.
Like Delek Logistics Partners LP (NYSE:DKL), for instance.
Unless you follow the energy industry closely, you probably haven't heard of Delek Logistics. It's a master limited partnership (MLP) created by Delek US Holdings (NYSE:DK) in 2012. Headquartered in Brentwood, Tennessee, the company owns, operates, acquires, and constructs crude oil and refined products logistics and marketing assets.
Like I said, we are talking about a double-digit yielder here. Right now, Delek Logistics Partners pays quarterly cash distributions of $0.82 per common limited partner unit. With DKL units trading at $31.15 apiece, that translates to a staggering annual yield of 10.5%.
One of the reasons behind many ultra-high yields today is a downturn in the companies' stock prices. We know that, at any given cash payout, a company's yield moves inversely to its share price. In other words, plunging share prices can actually lift a company's dividend yield.
But that's not really the case with Delek Logistics Partners LP. While DKL isn't exactly a high-flying ticker, it's not dropping to the floor either. In fact, compared to its initial public offering (IPO) price of $21.00 per unit in November 2012, the partnership's current stock price represents a gain of 48.3%.
So, how can this little-known energy stock offer such a huge yield?
Well, the answer lies in its consistent distribution growth.
Delek Logistics Partners LP: Rising Distributions
You see, like most MLPs, Delek Logistics had a minimum quarterly distribution rate when it was formed. And that was $0.375 per unit.
But the company didn't just stick with that rate. In fact, since Delek Logistics' IPO, management has increased the cash payout every single quarter.
The distribution of $0.82 per common limited partner unit paid on May 14 represented a 9.3% increase year-over-year and a 1.2% increase sequentially. (Source: "Delek Logistics Partners, L.P. Dividend Date & History," Nasdaq, last accessed May 14, 2019.)
That payment also marked the partnership's 25th consecutive quarterly distribution hike.
Given what has happened to the energy industry in recent years, you might be wondering whether this MLP's payout is safe after all the increases. Well, based on its financial results, the answer seems to be "yes."
Last year, Delek Logistics Partners generated $121.6 million in distributable cash flow. Its actual cash distributions, on the other hand, totaled $101.9 million for the year. Therefore, the company generated 19.3% more cash than what it needed to meet its distribution obligations for 2018. (Source: "Delek Logistics Partners, LP Reports Fourth Quarter and Full Year 2018 Results," Delek Logistics Partners LP, February 19, 2019.)
In the first quarter of 2019, things were also solid. For the quarter, Delek Logistics generated $29.0 million in distributable cash flow while paying $27.4 million in cash distributions. That translated to a distribution coverage ratio of 1.06 times, which leaves a margin of safety. (Source: "Delek Logistics Partners, LP Reports First Quarter 2019 Results," Delek Logistics Partners LP, May 6, 2019.)
Mind you, the partnership is not standing still. Going forward, management is considering the possibility of acquiring some drop-down logistics assets in Krotz Springs, Louisiana from Delek US Holdings. Management reckons that these assets could generate annual earnings before interest, tax, depreciation, and amortization of between $30.0 and $34.0 million for the MLP. (Source: "Delek Logistics Partners, LP (DKL) CEO Ezra Yemin on Q1 2019 Results – Earnings Call Transcript," Seeking Alpha, May 6, 2019.)
In the company's latest earnings conference call, Chief Executive Officer Ezra Yemin said that Delek Logistics' strategy should be able to support its "annual distribution growth per limited partner unit of at least 10% through 2019 while maintaining appropriate annual distribution coverage." (Source: Ibid.)
Bottom Line on Delek Logistics Partners LP
As mentioned earlier, Delek Logistics Partners offers a double-digit yield but has no problem covering its oversized distributions.
Moreover, management plans to keep raising that payout. For investors who want to use high-yield stocks to boost the returns of their income portfolios, DKL stock deserves a serious look.