Delek Logistics Partners LP: Bullish 7.8%-Yielder Announces Acquisition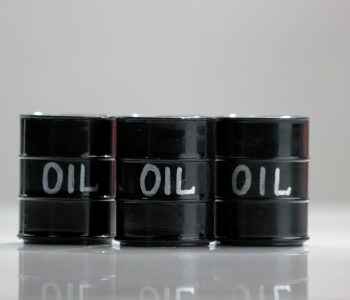 Delek Logistics Stock's Dividend Rises in 35 Straight Quarters
Oil prices are down from their March highs of $130.00 per barrel. The near-term 23% drop puts crude oil prices at their lowest level since before the Russian invasion of Ukraine, when oil was hovering around $100.00 per barrel.
While the recent spike in COVID-19 cases in China is weighing down energy prices and the broader energy sector, one oil and gas midstream company that has been bucking the headwinds is Delek Logistics Partners LP (NYSE:DKL).
The Tennessee-based partnership owns and operates logistics and marketing assets for crude oil—as well as intermediate and refined oil products—in the U.S. (Source: "Investor Presentation: Delek Logistics Partners, December 2021," Delek Logistics Partners LP, last accessed April 14, 2022.)
The company operates through two segments: Pipelines and Transportation and Wholesale Marketing and Terminalling.
Delek Logistics Partners LP's Pipelines and Transportation segment includes pipelines, trucks, and ancillary assets that provide crude oil gathering, crude oil intermediate and finished product transportation, and storage services. This segment has approximately 805 miles of pipelines, a 600-mile crude oil gathering system in Arkansas, and storage facilities with 10 million barrels of shell capacity.
The Wholesale Marketing and Terminalling segment provides wholesale marketing, transportation, storage, and terminalling services to independent third parties. This division has approximately 1.4 million barrels of active shell capacity.
Delek Logistics Partners LP has multiyear, firm, minimum-volume contracts that include long-term take-or-pay commitments. According to the most recent data, two percent of the partnership's contracts have durations of less than one year, nine percent have durations of one to three years, 46% have durations of three to five years, and 43% have durations greater than five years.
This helps provide the company with financial flexibility and growing distributable cash flow. It also helps explain why management has been able to increase DKL stock's distribution for 35 consecutive quarters.
Delek Logistics Partners LP to Acquire 3Bear Delaware Holding
Delek Logistics' cash flow should get a boost from its recently announced $624.7-million acquisition of 3Bear Delaware Holding, a division of 3Bear Energy, LLC. The acquisition expands Delek Logistics' footprint into the Delaware Basin in New Mexico. (Source: "Delek Logistics Partners, LP Announces Acquisition of 3Bear Energy Increasing its Prominent Position in the Permian Basin," Delek Logistics Partners LP, April 11, 2022.)
3Bear Delaware Holding gathers, processes, and transports crude oil and gas in the Northern Delaware Basin of New Mexico. Its operations include about 485 miles of pipelines, 88 million cubic feet of daily natural gas processing capacity, 120,000 barrels of oil storage capacity, and 200,000 barrels of daily water disposal capacity.
The acquisition, which is forecast to close mid-year, provides immediate accretion to distributable cash flow and is expected to result in an investment multiple of approximately 6.3 times the company's 2023 EBITDA.
Why DKL Stock Is Appealing
Delek Logistics Partners LP has an exceptional dividend policy.
In August 2013, the partnership declared its first quarterly dividend of $0.395. Since then, it has raised the payout every quarter. (Source: "DKL Dividend History," Nasdaq, last accessed April 14, 2022.)
In January 2022, Delek Logistics Partners LP declared a fourth-quarter 2021 dividend of $0.975 per share. For the fourth quarter of 2021, the company's total cash distribution declared to all partners was approximately $42.4 million, resulting in a distributable cash flow coverage ratio of 1.3.
This distribution represents a 2.6% increase from the third-quarter 2021 payout of $0.95 per unit and a 7.1% increase from the fourth-quarter 2020 payout of $0.91 per common unit. It also represents a 145% increase from the August 2013 distribution.
Delek Logistics stock is able to provide investors with reliable, growing dividends because the company makes a lot of money. In the fourth quarter, its earnings before interest, taxes, depreciation, and amortization (EBITDA) climbed by nine percent year-over-year to $69.7 million. (Source: "Delek Logistics Partners, LP Reports Fourth Quarter 2021 Results," Delek Logistics Partners LP, February 23, 2022.)
The partnership reported fourth-quarter net income of $41.7 million ($0.96 per share), net cash from operating activities of $52.9 million, and distributable cash flow of $53.9 million.
In addition to being a wonderful high-yield dividend stock, DKL stock is excellent when it comes to growth. As of this writing, the stock is up by:
17% over the last month
20% over the last three months
16% year-to-date
40% year-over-year
Chart courtesy of StockCharts.com
The Lowdown on Delek Logistics Stock
Delek Logistics Partners LP is a financially solid company with a long history of returning cash to its shareholders, with a consistent increase in quarterly distributions since the fourth quarter of 2012.
The partnership delivered on its commitment of five-percent dividend growth for DKL stock in 2021 and, based on the company's outlook for this year, it expects to post another five-percent year-over-year dividend increase in 2022.