DDR Corp: Check Out This 9.4% Yielder in the Bargain Bin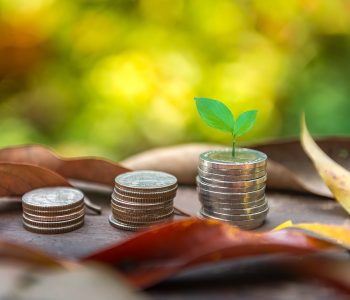 iStock.com/Srongkrod
This Ultra-High Dividend Yield is Actually Worth Considering
If you are chasing the hottest tickers, chances are you won't find many high-yield stocks. The reason is simple: a company's dividend yield moves inversely to its price. As share prices rise, yields tend to drop.
That's why for investors looking to boost the return of their income portfolios, it can be worthwhile to take a look at the out-of-favor sectors of the stock market. There, you won't find many companies making the "next big thing," but you might come across some seriously good income opportunities.
DDR Corp (NYSE:DDR) would be a good example. Headquartered in Beachwood, Ohio, DDR Corp is a real estate investment trust (REIT). The company was founded in 1965 and used to go by the name of Developers Diversified Realty Inc. But since ground-up development only accounts for a small part of its business, the company changed to its current name in 2011. Today's DDR Corp focuses on owning and operating open-air, value-oriented shopping centers.
DDR stock hasn't been a hot commodity recently. In just the last three months, share of DDR Corp tumbled 20%.
Due to the downturn in the company's share price, DDR's yield has become very attractive. Paying $0.19 per share on a quarterly basis, the stock offers an annual yield of 9.36%.
High-yield stocks are not really known for their dividend safety, but DDR Corp actually generates more than enough cash to cover its payouts.
In the real estate business, a key metric to focus on is funds from operations (FFO). This is the cash that a REIT generates from its operations, and is also the source of its dividends. If a REIT wants to pay sustainable dividends, it needs to generate a steady stream of FFO.
And that's exactly what DDR Corp has been doing. In the third quarter of 2017, DDR Corp earned operating FFO of $111.2 million, or $0.30 per diluted share. Considering that the company paid $0.19 of dividends per share during this period, it had a payout ratio of 63.3%. (Source: "DDR Reports Third Quarter 2017 Operating Results," DDR Corp, November 2, 2017.)
In the first nine months of 2017, DDR Corp generated operating FFO of $0.89 per share while paying $0.57 of dividends per share. So it was paying out just 64% of the amount of cash it earned.
With such a conservative payout ratio, the company has left a wide margin of safety.
The Best is Yet to Come?
The reason why DDR Corp can generate steady cash flows lies in the nature of its business. The company currently owns and manages 286 retail properties totaling 97-million square feet. Because tenants pay rent on a regular basis, DDR Corp can earn a predictable stream of rental income. By the end of September 2017, the company's portfolio was 93.4% leased.
In the third quarter, DDR Corp executed 315 new leases at rents that were 6.8% higher than what was previously paid for the same space. It also completed lease renewals for 1.8-million square feet at spreads of 6.1%. With an increasing stream of rental income and a conservative payout ratio, DDR Corp is well-positioned to reward shareholders with bigger dividend payments in the future.