DDR Corp: A New Catalyst for This 8.7% Yielder?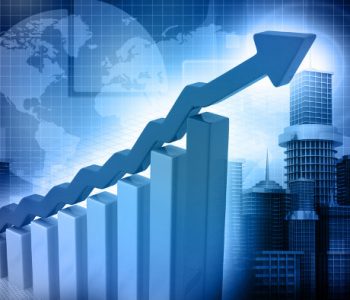 iStock.com/bluebay2014
A High-Yield Stock That Provides More Than Just Dividends?
One of the reasons why many income investors don't want to go near double-digit yielders is that they are often associated with bad news. Whether it's a disappointing earnings report or a ratings downgrade, the subsequent downturn in share price would push a company's yield higher.
But that doesn't mean you should ignore high-yield stocks altogether. DDR Corp (NYSE:DDR), for instance, not only offers a current yield of 8.7%, but is also about to capitalize on a major catalyst. Let me explain.
Headquartered in Beachwood, Ohio, DDR Corp is a real estate investment trust (REIT). Like most REITs, the company owns real estate assets and makes money by collecting rental income. As of September 30, 2017, DDR Corp's portfolio consisted of 286 value-oriented shopping centers totaling 97-million square feet. They are located in 33 states and Puerto Rico.
Also Read:
High Yield Stocks: A Shockingly Safe 9.2% Payout
The company deserves income investors' attention due to its generous payout. DDR Corp has a quarterly distribution rate of $0.19 per share, which, at the current share price, gives DDR stock an annual yield of 8.7%.
To put it in perspective, the average dividend yield of all S&P 500 companies right now is just 1.8%. In other words, investors purchasing DDR shares today can earn an income stream nearly five times the benchmark's average.
The payout is safe too. In the first nine months of this year, the company generated operating funds from operations of $0.89 per share while declaring $0.57 of dividends per share. That translates to a payout ratio of 64%, leaving a margin of safety. (Source: "DDR Reports Third Quarter 2017 Operating Results," DDR Corp, November 2, 2017.)
However, despite the company's generous dividend policy and solid financial results, DDR stock hasn't been a hot commodity. In the last 12 months, DDR's share price tumbled more than 40%.
In particular, investors have been worried about the company's sizable exposure to the Puerto Rican economy. With the island currently going through a financial crisis, it's uncertain how well DDR's shopping centers would perform.
But then, the good news arrived. On Thursday, December 14, DDR announced that its board of directors has approved a plan to spin off a portfolio of 50 assets, including all of its properties in Puerto Rico, in to a separate vehicle named Retail Value Trust (RVT). (Source: "DDR Announces Strategic Transformation Through Creation Of Retail Value Trust," DDR Corp, December 14, 2017.)
According to management, the transaction will separate "high growth Continental U.S. assets from a pool of highly saleable properties currently being discounted by the public markets." (Source: "Strategic Transformation Investor Presentation," DDR Corp, last accessed December 18, 2017.)
This is a big deal for DDR Corp. After the spin-off, the remaining company (New DDR) will have a higher-quality, higher-growth portfolio located entirely in the Continental U.S. Based on financial results in the third quarter of 2017, New DDR's portfolio can generate an annual base rent of $17.42 per square feet, up seven percent from its old portfolio.
The spin-off would also improve the company's balance sheet. Because RVT will be capitalized with committed mortgage financing, New DDR can use the proceeds to reduce its debt to adjusted earnings before interest, tax, depreciation and amortization ratio from 6.5 times to approximately six times.
The spin-off is expected to be completed in the summer of 2018. Because the transaction would get rid of the assets that are heavily discounted by the stock market, investors might be willing to pay higher valuations for New DDR. And that would provide some upside potential on top of the company's generous dividends.