Dairy Producer Saputo Inc. Sees 30% Jump in Profits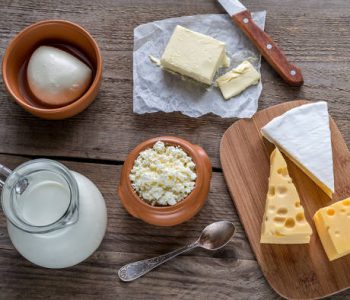 North American Dairy Sales Offsetting Global Decline
New York, NY — Saputo Inc. (TSE:SAP), one of Canada's largest dairy producers, reported on Tuesday a 30% jump in net earnings and boosted its quarterly dividend by 11%.
For Saputo's fiscal 2017 first quarter, net income rose to CA$176.7 million, or CA$0.44 a share, from CA$136.4 million, or CA$0.34, in the year-earlier period, helped by higher North American sales volumes. (Source: "Financial results for fiscal 2017 first quarter," News Release, Saputo, August 2, 2016.)
Saputo's quarterly dividend will rise to CA$0.15 in September.
The company's stock surged about five percent during midday trading in Toronto to CA$41.49. The price has risen 32% over the past year on the Toronto Stock Exchange.
Saputo produces, markets, and distributes a wide array of dairy products, including cheese, fluid milk, extended shelf-life milk and cream products, cultured products, and dairy ingredients. Saputo is one of the top 10 dairy processors in the world, the largest cheese manufacturer and the leading fluid milk and cream processor in Canada, the third largest dairy processor in Argentina, and the fourth largest in Australia. In the U.S., Saputo ranks among the top three cheese producers and is one of the largest producers of extended shelf-life and cultured dairy products.
Revenue during the quarter, which ended June 30, increased 2.6% to CA$2.6 billion.
Analysts were expecting Saputo to earn CA$0.40 per share on revenue of CA$2.65 billion, according to Thomson Reuters.
In the Canada sector, revenues and earnings before interest, taxes, depreciation, and amortization (EBITDA) increased due to higher sales volumes and a favorable product mix. In the U.S., higher sales volumes positively impacted revenues. This increase was offset by the fluctuation of the average block market per pound of cheese and the average butter market price per pound, as compared to the same quarter last fiscal year.
EBITDA increased due to higher sales volumes, better efficiencies, and lower ingredients costs, offsetting unfavorable market factors of approximately $11.0 million as compared to the same quarter last fiscal year.
Globally, revenues decreased due to lower selling prices in the export market. Both revenues and EBITDA were positively impacted by higher prices in the domestic market. As a result of decreases in certain market selling prices, inventory was written down by approximately CA$1.0 million, as compared to approximately CA$13.0 million for the same quarter last fiscal year. (Source: Ibid.)
The fluctuation of the Canadian dollar versus foreign currencies during the quarter had a positive impact on revenues and EBITDA of approximately CA$19.0 million and CA$11.0 million, respectively, as compared to the same quarter last fiscal year.