CVX Stock: Is Chevron Corporation a Top Dividend Pick?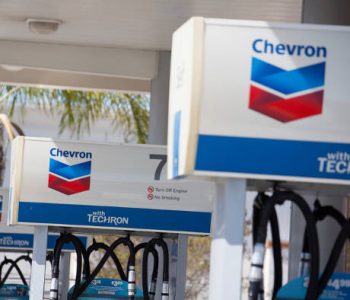 CVX Stock: Collect 4.22% Dividend Yield From This Oil Major
The energy segment is one of the top destinations for investors seeking higher dividend yields. My favorite pick in this space is Chevron Corporation (NYSE:CVX) stock.
For income investors, having a couple of solid oil-producing companies makes sense because they pay some of the highest dividends on the street. And in this low-interest-rate environment, it's better to stick with companies which have a solid history of rewarding investors.
CVX stock perfectly fits into this criteria. With a dividend yield of 4.22%, Chevron stock belongs to the group of "dividend aristocrats," representing those firms which raised their dividends at least 25 years in a row.
Despite a lot of nervousness among investors in the energy space over a sustained low oil price and its impact on oil companies' ability to continue paying higher dividends, Chevron again raised its quarterly dividend when it announced earnings for the third quarter. (Source: "Chevron Reports Third Quarter Net Income of $1.3 Billion," Chevron Corporation, October 28, 2016.)
Currently, there are just under 40 companies that yield more than four percent in the S&P 500. In this shrinking space for higher income opportunities, S&P 500 companies are yielding just two percent on average.
Investors in Chevron stock are getting a $1.08-per-share quarterly dividend, after a raise of a single cent in the third quarter. This nominal hike in the dividend may not be something to brag about, but Chevron was successful in returning more cash to investors at a time when many analysts predicted that a dividend cut was a done deal because oil supermajors needed to preserve cash amid falling oil prices. With this increase in the dividend, the company has raised the annual dividend payout on its common shares for the 29th consecutive year.
Another argument for considering Chevron stock over other energy players is that this company has a very diversified business model. It has both upstream and downstream assets, including refineries, liquefied natural gas production, and its separate chemical business. With Chevron's global footprint, this product mix is key for the company to produce enough free cash to distribute among its shareholders.
Chevron is the second-largest global oil producer behind Exxon Mobil Corporation (NYSE:XOM) with a $201.0-billion market capitalization.  Even though the company loses money on production of oil and gas, its refining and marketing of energy products and manufacturing of commodity petrochemicals can still generate cash to pay for its dividends.
And this strategy was working quite well in the latest earnings report. Though third-quarter profit was still down when compared to the same period a year earlier, the results reflected an improvement when compared to the first two quarters of this year. Chevron reported earnings of $1.3 billion, or $0.68 per share diluted for third quarter, compared with a loss of $1.5 billion, or $0.78 per share, for the second quarter of 2016. (Source: Ibid.)
Also Read:
3 Top Dividend Stocks Yielding Up to 9.2%
10 Best Blue-Chip High-Dividend Stocks for 2017
"Third quarter results, though down from a year ago, reflect an improvement from the first two quarters of this year," said Chevron chairman and chief executive officer John Watson. "Our operational performance in the third quarter was strong. Our refineries continued to run well and Tengizchevroil completed the largest turnaround in its history ahead of schedule and under budget."
Bottom Line on CVX Stock
This profit turnaround from red to black was made possible by the company's simultaneous cuts in spending. During the first nine months, Chevron cut its capital spending and operating and administrative expenses by over $10.0 billion when compared to the same period a year ago.
I think these developments are very positive for anyone holding CVX stock and hoping to earn a higher dividend yield. And at a time when Chevron has been successful in controlling its spending and amid signs that the worst for oil industry may be near ending, it's better to wait and benefit from possible upside potential.