CTL Stock: Highest-Yielding S&P 500 Company Now Pays 11.3%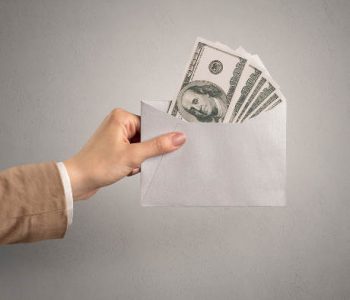 iStock.com/ra2studio
Should Investors Consider This High-Yield Stock?
For decades, large-cap stocks have been a staple for income investors. To command sizable market capitalizations, these companies usually have established positions in their operating markets. And with entrenched market positions, they can dish out reliable dividends.
There is, however, one problem: yield. Because of their stable businesses, large-cap stocks are always highly sought after. And since dividend yield moves inversely to a company's share price, increased investor enthusiasm means that large-cap stocks aren't really the highest yielders.
In fact, the S&P 500 index—which consists of some of the largest companies trading on the New York Stock Exchange (NYSE) and the Nasdaq—currently has an average dividend yield of 1.8%. (Source: "S&P 500 Dividend Yield," Multpl.com, last accessed July 4, 2018.)
Still, for those willing to do the research, it's possible to find established companies with much more generous payouts. For instance, CenturyLink Inc (NYSE:CTL) stock currently offers a jaw-dropping yield of 11.3%.
The first thing to note is that CenturyLink is an established company. Headquartered in Monroe, Louisiana, the company is the second-largest U.S. communications provider to global enterprise customers. It offers a wide range of services, including voice, video, broadband, advanced data, and managed network. The company has customers in more than 60 countries around the world.
CTL is also an established stock with a market capitalization of over $20.0 billion. CenturyLink was added to the S&P 500 index in March 1999 and remained as a component ever since.
With an annual yield of 11.3%, CenturyLink is currently the highest-yielding name among all S&P 500 companies.
Is the Dividend Safe?
Of course, being the highest-yielding S&P 500 stock isn't really something you would want to brag about. One of the reasons behind CenturyLink's staggering dividend yield is the downturn in its share price.
Over the past 12 months, CTL stock tumbled by nearly 20%.
In this day and age, a beaten-down ultra-high yielder does not look like the safest bet. So, before you take out your checkbook, let's see whether the company makes enough money to support its generous dividend policy.
In 2017, CenturyLink's diluted earnings came in at $2.21 per share. Since the company declared total dividends of $2.16 for the year, its earnings per share provided more than enough coverage of its payout. (Source: "CenturyLink reports fourth quarter and full year 2017 results," CenturyLink Inc, February 14, 2018.)
Of course, earnings can be adjusted. And that's why more and more investors started paying attention to cash flow rather than just accounting profits. On that front, 2018 could be a good year for CTL stock.
The Best Could Be Yet to Come for CenturyLink Inc
You see, the company completed the acquisition of telecom and Internet service provider Level 3 Communications last November. The deal helped expand CenturyLink's network to include over 100,000 fiber-enabled, on-net buildings in more than 350 metropolitan areas. (Source: "CenturyLink completes acquisition of Level 3," CenturyLink Inc, November 1, 2017.)
The acquisition should also boost the company's financials.
Management said that, at the end of the first quarter of 2018, CenturyLink had an annual run-rate adjusted earnings before interest, tax, depreciation, and amortization (EBITDA) synergies of around $215.0 million. This was a substantial increase from the annual run-rate of approximately $75.0 million at the end of 2017. (Source: "CenturyLink reports first quarter 2018 results," CenturyLink Inc, May 9, 2018.)
Most importantly, management expects that, even after paying dividends, CenturyLink will have free cash flow of between $850.0 million and $1.1 billion for full-year 2018.
If the company manages to deliver on these targets, the dividend will be more than safe. And CTL stock's double-digit yield could be an opportunity.