CSX Corporation Raises Dividend, Increases Share Buybacks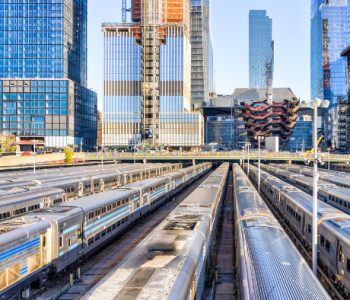 iStock.com/krblokhin
CSX Corporation Returning Cash to Investors
In today's stock market, most companies return cash to investors in two ways: paying dividends and repurchasing shares. And now, one company has some good news on both fronts.
On Monday February 12, CSX Corporation (NASDAQ:CSX) announced that its Board of Directors has approved a 10% increase in its quarterly dividend rate to $0.22 per share. The dividend will be paid on March 15, 2018 to shareholders of record as of March 1. (Source: "CSX Corporation Announces Increase in Dividend and Share Repurchase Program," CSX Corporation, February 12, 2018.)
At the same time, the company is also increasing its share repurchase program to $5.0 billion. With share buybacks, investors don't get a check in the mail directly. However, by reducing the number of shares outstanding, a share repurchase program allows each existing investor to own a slightly larger portion of the company.
Also Read:
WPG Stock: How You Can Earn a 14.06% Yield From Real Estate
"The CSX Board of Directors has confidence in the quality of our franchise and our long-term prospects," said James M. Foote, CSX's President and Chief Executive Officer in a statement on Monday. "The share repurchase program increase to $5 billion that the CSX board has authorized is a demonstration of this confidence." (Source: Ibid.)
Monday's announcement was the latest sign of strength for the railroad transportation company. CSX reported earnings last month. In 2017, the company generated adjusted earnings of $2.30 per share, representing a 27% increase from 2016. (Source: "CSX Corporation Announces Fourth Quarter and Full-Year 2017 Earnings," CSX Corporation, January 16, 2018.)
If the company can maintain this kind of financial performance, it should have no problem covering its raised annual dividend rate of $0.88 per share.
CSX Corporation's decision to increase dividends and buybacks cheered up investors. On Monday, shares of CSX stock surged 4.46% to $53.16 apiece. With the new dividend rate, the company offers an annual yield of 1.66%.