Donald Trump "Trigger Event" Could Be Huge for Cisco Stock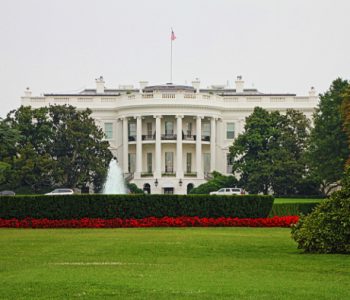 iStock.com
Donald Trump Could Be Big for CSCO Stock
Donald Trump's tax plan could alter the rules by which Cisco Systems, Inc. (NASDAQ:CSCO) plays, creating a potentially huge catalyst for CSCO stock.
In an interview with CNBC on Wednesday, Cisco Chief Executive Officer Chuck Robbins explained how repatriating cash would create jobs for Cisco. If the company could bring its international profits back to the U.S., Robbins vowed to do a combination of dividends, buybacks, and M&A activity. (Source: "Bringing Cisco's cash back to the US would cause a rush of dividends, buybacks and M&A, CEO says," CNBC, December 7, 2016.)
"I think it would for [create jobs] for Cisco, but it would also create jobs beyond that [sic]," said Robbins on Squawk Box."If we come back — if we were to increase our dividend — then that flows through the mutual funds, which flows through to the middle-class America, which flows through to make people feel better about their income. I think all that is good for business."
American corporations have chosen not to repatriate profits earned overseas because they would pay an exceptionally high tax rate on that income if they did. The U.S. corporate income tax rate of 35% is one of the highest rates in the world. Based on a new report from Capital Economics Ltd, American firms now have nearly $2.5 trillion in profits stashed overseas. (Source: "Firms continue to hoard cash overseas," Capital Economics Ltd, September 19, 2016.)
The days of corporations keeping their cash overseas, however, could be coming to an end. President-elect Donald Trump has proposed lowering the corporate income tax rate to 15% from 35% in an effort to encourage hiring, innovation, and expansion. More importantly, he's advocated for a special tax holiday, whereby corporations with overseas cash would pay a tax rate of just 10% on that income in order to bring it back into the United States.
Cisco stock could be one of the biggest beneficiaries of Trump's proposal. The company has more than $60.0 billion abroad. If the company could repatriate its cash, executives could pay off the firm's entire debt load with enough cash to spare to pay out a 12.9% special one-time dividend.
CSCO stock wouldn't be the only winner from this policy. Tech giants like Apple Inc. (NASDAQ:AAPL), Microsoft Corporation (NASDAQ:MSFT), and International Business Machines Corp. (NYSE:IBM) all have massive cash piles stashed overseas. If these companies could repatriate that money, it could trigger a wave of new investments, dividends, and stock buybacks.
Investors will be waiting for more details on Donald Trump's tax plan. Any tax holiday will need his approval and will need to be implemented by Congress. If Trump follows through on his campaign promises, it could be a major catalyst for Cisco stock and the entire technology industry.