CrossAmerica Partners LP: Is This 11.8% Yield Too Good to Be True?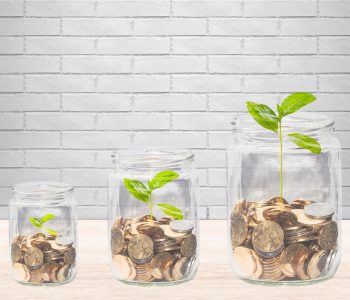 iStock.com/hqrloveq
Is It Possible to Earn a Double-Digit Yield?
In today's market, a small-cap stock with an ultra-high yield doesn't really seem like the safest bet. But the blunt reality is, due to the market rally over the past decade, most of the well-known large-cap dividend stocks have gotten way too expensive to offer anything above a five-percent yield.
That means that if you are hunting for yield, you have to delve into the world of lesser-known tickers.
With that in mind, let's check out CrossAmerica Partners LP (NYSE:CAPL).
As a master limited partnership (MLP) with a market capitalization of just over $600.0 million, CrossAmerica Partners doesn't really make headlines in the financial media. What does make CAPL stock stand out is the income stream it offers to investors.
On January 29, the board of directors of CrossAmerica's general partner declared a quarterly cash distribution of $0.5250 per unit. On an annualized basis, that gives CAPL stock a staggering yield of 11.8%. (Source: "CrossAmerica Partners LP Maintains Quarterly Distribution," CrossAmerica Partners LP, January 29, 2019.)
Usually, when a company's dividend yield goes above the double-digit mark, it makes people wonder whether the payout is too good to be true. And to be honest, CAPL stock doesn't really have the best track record when it comes to maintaining its distribution.
In May 2018, the partnership slashed its quarterly distribution rate from $0.627 per unit to $0.525 per unit, marking a 16.3% cut. (Source: "CrossAmerica Partners LP Dividend Date & History," Nasdaq, last accessed February 28, 2019.)
However, that doesn't mean we should ditch the stock right away. According to the latest financial results, the partnership's distributions have gotten quite a bit safer.
CrossAmerica Partners LP: Improving Financials
You see, as a master limited partnership, CAPL reports something called distributable cash flow. It is calculated by taking adjusted earnings before interest, taxes, depreciation, and amortization (adjusted EBITDA), and then deducting cash interest expense, sustaining capital expenditures, and current income tax expense.
By comparing the partnership's distributable cash flow to its actual cash distributions, we can see whether the payout was covered in a given reporting period.
In the fourth quarter of 2018, CrossAmerica Partners generated $21.4 million in distributable cash flow while paying $18.1 million in cash distributions to unitholders. That translated to a solid distribution coverage ratio of 1.19-times for the quarter, which was substantially higher than the 1.02-times coverage it achieved in the fourth quarter of 2017. (Source: "CrossAmerica Partners LP Reports Year-End and Fourth Quarter 2018 Results," CrossAmerica Partners LP, February 25, 2019.)
For the full year, CrossAmerica Partners' distributable cash flow came in at $78.0 million. Its cash distributions, on the other hand, totaled $75.6 million. That gave the partnership a distribution coverage ratio of 1.03-times for 2018. While this was not as impressive as the fourth-quarter results, it still marked a solid improvement because in 2017, CAPL's distribution coverage ratio was just 0.97-times.
Furthermore, management plans to maintain those generous cash payouts. During the latest earnings conference call, CrossAmerica Partners' President and Chief Executive Officer Gerardo Valencia said:
We are focusing on improving our coverage ratio and currently expect to maintain our current distribution for unit level in 2019, and we're expecting to further strengthen our capital structure and deleverage our balance sheet through the year.
(Source: "CrossAmerica Partners LP (CAPL) CEO Gerardo Valencia on Q4 2018 Results – Earnings Call Transcript," Seeking Alpha, February 26, 2019.)
Bottom Line on This High-Yield Stock
Compared to long-time dividend giants like The Coca-Cola Co (NYSE:KO) and Johnson & Johnson (NYSE:JNJ), payouts from smaller names like CrossAmerica Partners LP are obviously riskier. However, if the partnership can continue to cover its current level payout with enough distributable cash flow, its juicy yield of 11.8% would be worth a look.