Credit Card Debt Nears Pre-Recession Levels: Study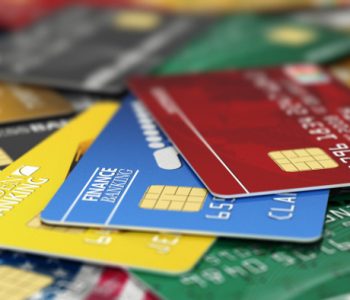 U.S. Households Rack Up $971.1 Billion in Credit Card Debt
The U.S. economy seems to be humming along nicely, but one number suggests that many Americans are struggling financially: credit card debt.
Households added $21.9 billion in credit card debt in the third quarter, according to the latest study from WalletHub. The growth represents the largest increase in credit card debt for that period since 2007, bringing the total amount of debt outstanding to $927.1 billion. (Source: "2016 Credit Card Debt Study: Trends & Insights," WalletHub, December 19, 2016.)
"So it is not a question of whether consumers are weakening financially, but rather how long this trend toward pre-recession habits will last and just how bad it will get," said Alina Comoreanu wrote in the study press release. "Unfortunately, the immediate forecast does not appear too bright. WalletHub projects that we'll end 2016 with a net increase of roughly $80 billion in credit card debt, which would bring outstanding balances within striking distance of 2008's all-time record and push the average amount owed by indebted households to a perilous $8,380."
A spike in credit card balances could be a sign of financial fragility. Prior to the Great Recession, struggling households substituted credit for income. The fact that the nation's total credit card debt is nearing levels not seen since 2008 suggests that the U.S. economy could in fact be a lot weaker than widely believed.
So far, however, debt levels appear manageable. Default rates on credit cards are near historically low levels. Charge-off rates, the percentage of credit card debt that the companies are unable to collect on, are only at 2.9%, compared with four percent in 2007, the quarter before the Great Recession began, and in excess of 10% in the years following the crisis.
Investors will continue to watch these charge-off rates closely. If analysts see a spike a credit card write-offs, it could be a sign of a looming recession.