COVID-19 Tailwinds Boosting McCormick & Company, Incorporated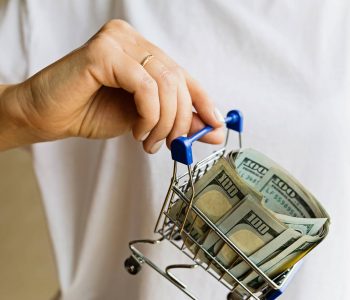 McCormick & Company, Incorporated Benefiting From COVID-19 Home-Cooking Trend
A lot of dividends won't survive the COVID-19 pandemic. 
Rolling shutdowns have forced hundreds of thousands of businesses to close their doors. That means little in the way of cash coming in to pay expenses like rent, utilities, or payroll. Nevermind trying to reward investors through dividend and stock buyback programs.
We have already seen hundreds of companies cut their dividend payouts. More than half of the names in the Global Dividend Index, which tracks the largest 1,200 dividend-paying stocks worldwide, canceled their payouts in the second quarter, according to numbers from investment research outfit Janus Henderson.
That includes dozens of blue-chip businesses, such as Walt Disney Co (NYSE:DIS), Molson Coors Beverage Co (NYSE:TAP), MGM Resorts International (NYSE:MGM), and American Airlines Group Inc (NASDAQ:AAL).
It could get worse. Businesses are still scrambling to conserve cash. And with earnings season ramping up, you can expect more dividend cuts in the weeks ahead. But today's business appears to have bucked that trend. 
McCormick & Company, Incorporated (NYSE:MKC) is a $26.1-billion consumer-products giant. The spice and condiment maker has been in business for more than 130 years and has more than 12,000 employees across 150 countries.
You know its brands. McCormick owns "Billy Bee" honey, "French's" mustard, "Frank's Red Hot" sauce, "Old Bay" seafood dip, "Cattlemen's" BBQ sauce, and many others. You can find the company's products in pantries around the world. And with millions of people stuck at home and making their own food more often, business is booming. 
Last month, McCormick shares soared after the company posted blowout third-quarter results. Both sales and profits topped Wall Street estimates. And the company noted increased demand for spices and seasonings as more households have started cooking at home. (Source: "McCormick Reports Strong Third Quarter Results, Provides 2020 Outlook And Announces 2-For-1 Stock Split," McCormick & Company, Incorporated, September 29, 2020.)
Management also reinstated earnings guidance for full-year 2020. Earlier this year, executives withdrew their profit outlook given the uncertainty surrounding COVID-19. But with business conditions starting to return to some normalcy, the top brass feels more comfortable giving some benchmarks to shareholders. (Source: Ibid., McCormick & Company, Incorporated.)
The firm estimates that adjusted earnings will come in between $5.64 and $5.72 per share, well above Wall Street's consensus forecast. The company also expects top-line sales to grow between five and six percent from 2019 after stripping out the impact of foreign currency swings. (Source: Ibid., McCormick & Company, Incorporated.)
But perhaps more surprisingly, McCormick announced a two-for-one stock split in the quarterly earnings release. The maneuver will double the number of outstanding common shares. And management expects that trading will begin on a split-adjusted basis on December 1, 2020. (Source: Ibid., McCormick & Company, Incorporated.)
Stock splits don't mean much for existing shareholders.
Say you owned one share of McCormick stock at $200.00 on November 31. On December 1, you will wake up with two shares valued at $100.00 apiece. The net change in value, for anyone who passed grade five math, is zero. 
Stock splits, however, do represent an enormous vote of confidence in the underlying business on the part of management. Companies only undertake these types of actions if they expect robust profits in the foreseeable future. 
And McCormick executives have good reason to be optimistic. 
Even as some parts of the country have reopened, executives have noted strong demand for spices and seasonings. That suggests the shift to consumers eating more at home has persisted long enough that it has become a habit. And households may continue stocking up on McCormick products even as things return to normal. 
"Our proprietary consumer survey data, supported by other research, indicates a majority of consumers are cooking more from scratch, enjoying the cooking experience and adding flavor to their meal occasions," McCormick's president, chairman, and chief executive officer, Lawrence E. Kurzius, told shareholders in a recent conference call. (Source: Ibid., McCormick & Company, Incorporated.)
"These new behaviors, coupled with some consumer discomfort of dining out, are driving an increased and sustained preference for cooking at home. We believe this will continue globally, and thus further benefit our consumer segment." (Source: Ibid., McCormick & Company, Incorporated.)
Bottom line: Despite the coronavirus, McCormick continues to post blowout financial results. This should allow the company to continue posting record profits (and record dividends) through the pandemic.