Coty's Annual Dividend Up 10%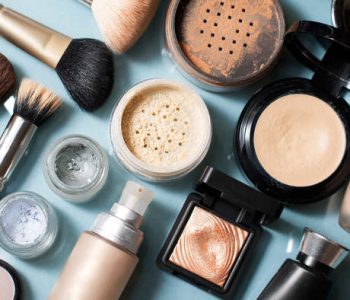 Merger with P&G Beauty Segment Helping
New York, NY — Coty Inc (NYSE:COTY) announced today its board of directors has approved a 10% increase in the company's annual dividend to $0.275 from $0.25 per share on its Class A and Class B common stock.
"The increase in our dividend reflects confidence in our strategy, and our commitment to create value, as we strive to become a global industry leader by being the clear challenger in beauty," said Patrice de Talhouët, executive vice president and chief financial officer. "This dividend, and our share repurchase program, demonstrate our commitment to return cash to our shareholders." (Source: "Coty Inc. Increases annual dividend by 10% to $0.275 per share," Coty Investors Relations, August 1, 2016.)
The dividend is payable on August 19, 2016 to stockholders of record at the close of business on August 11, 2016.
Coty is in the process of completing a transaction with Procter & Gamble Co (NYSE:PG) to merge P&G's fine fragrance, color cosmetics, salon professional, and hair color business and a portion of its hair styling businesses into Coty, with brands that include "Cover Girl," Clairol, Gucci, Hugo Boss, "Max Factor," and "Wella." With the completion of the merger, Coty is expected to have pro-forma combined annual revenues of approximately $9.2 billion based on fiscal 2015 performance and to be the global leader in fragrances, with market leading positions in color cosmetics and hair color & styling.
Early this year, the European Commission approved the Coty planned acquisition of Procter & Gamble's beauty products businesses by Coty after concluding the market competition would remain sufficiently strong.
The U.S. maker of Calvin Klein and "Chloe" perfume will buy Procter & Gamble's perfume, hair care, and make-up businesses for $12.5 billion in the biggest cosmetics merger in recent history. (Source: "EU clears Coty acquisition of P&G beauty businesses," Reuters, February 16, 2016.)
Coty would become the number one perfume-maker ahead of L'Oreal and number three make-up provider behind its French rival Estee Lauder.
It would run the perfume licenses of Gucci and Hugo Boss, as well as make-up brands such as Max Factor, more than doubling its size with combined sales of more than $10.0 billion.
The Commission said that consumers would continue to have a large array of choices in fragrances such as Avon, L'Oreal and LVMH and in color cosmetics, such as L'Oreal, and "Cosnova."
Coty shares were up 0.6% this morning and over five percent for the year. The S&P 500 Index is up 6.3% for the year so far.