Coty Inc: Why COTY Stock is Going Crazy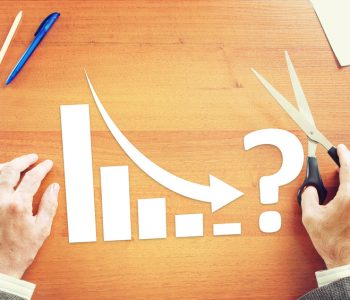 Coty Stock Plunged 10.8%
Donald Trump's surprise victory in the U.S. presidential election is the biggest news in the stock market right now. But that's not what caused Coty Inc (NYSE:COTY) stock to plunge on Wednesday morning. Coty stock tanked 11.5% as soon as the market opened. And while the stock has made a bit of a recovery, it was still down 10.8% at noon.
Mining and metals companies, as well as pharmaceutical groups, are some of Wednesday's biggest movers in the stock market. But Coty is not one of them; the company makes beauty products, fragrances, color cosmetics, and skin care products.
So, why is Coty stock down so much? Well, the company just reported earnings.
In the first quarter of the company's fiscal 2017, which ended September 30, 2016, Coty's revenue declined three percent year-over-year to $1.08 billion, which means it also missed Wall Street's expectation of $1.14 billion. Adjusted earnings came in at $0.23 per share, a 64% drop from the year-ago period. The earnings-per-share  number was well below analysts' estimates of $0.33. (Source: "Coty Inc. Reports First Quarter Fiscal 2017 Results For Stand-Alone Coty Business, Prior To The Completion of the Merger With P&G Specialty Beauty Business," Coty Inc, November 9, 2016.)
The company was hurt by a drop in demand across its segments. Net revenue declined nine percent in "Fragrances," seven percent in "Color Cosmetics," and five percent in "Skin & Body Care." Coty said that the company is expecting similar revenue trends in the second quarter.
But for the second half of the fiscal year, things could be very different. Coty completed the merger with Procter & Gamble Co's (NYSE:PG) "Specialty Beauty Business" last month, which created the third-largest beauty company in the world, with approximately $9.0 billion in revenue. As a result, Coty expects to see real improvements in its second-half revenue and further improvements for the combined company in the following fiscal years.
"We continue to target the total four-year synergies and working capital benefits of $750 million and $500 million, respectively, with no change to the operating costs to realize both," said Bart Becht, chairman of the board at Coty Inc. "We also remain committed to our previously communicated adjusted EPS target of at least $1.53 for fiscal 2020 despite the profit impact of the current decline in revenues." (Source: Ibid.)