Costco Wholesale Corporation: Why is COST Stock Up Today?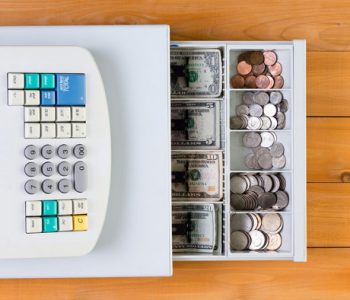 Costco Stock Surges in After-Hours Trading
Costco Wholesale Corporation (NASDAQ:COST) stock had quite a choppy ride so far this year, returning a disappointing 4.7%. But on Wednesday, December 7, Costco stock surged nearly two percent in after-hours trading, and that's on top of rising 1.88% in the regular trading session. Why? The company just reported earnings.
The warehouse club reported earnings after the bell on Wednesday. In the first quarter of Costco's fiscal 2017 ended November 20, 2016, net sales grew three percent year-over-year to $27.47 billion, which also beat Wall Street's expectation of $26.63 billion. (Source: "Costco Wholesale Corporation Reports First Quarter Fiscal Year 2017 Operating Results," Costco Wholesale Corporation, December 7, 2016.)
The bottom line improved even more. For the quarter, net income came in at $1.24 per share, up 14% compared to the year-ago period. Analysts expected Costco stock to deliver earnings of $1.19 per share.
However, this year's first quarter benefited from a $51.0-million legal settlement. This non-recurring item represented a 19-basis-point benefit to the gross margin and a $0.07-per-share benefit to earnings.
Comparable sales rose one percent year-over-year, driven by a one-percent increase in the U.S. and a four-percent increase in Canada. Comparable sales in its "Other International" segment remained flat in the quarter.
The company pointed out that comparable sales in the quarter were hit by changes in gasoline prices and foreign exchange rates. Excluding those impacts, Costco's comparable sales rose two percent year-over-year.
Note that Costco is a membership-only warehouse club. For the quarter, membership fees revenue increased six percent year-over-year to $630.0 million. The company's membership renewal rate was 90% in the U.S. and Canada and 88% worldwide. (Source: "Costco Wholesale (COST) Q1 2017 Results – Earnings Call Transcript," Seeking Alpha, December 8, 2016.)
During the quarter, the company opened eight new locations: five in the U.S. and three in Canada. This brings Costco's total store count to 723, including 506 in the U.S. and Puerto Rico, 94 in Canada, 36 in Mexico, 28 in the U.K, 25 in Japan, 12 in Korea, 12 in Taiwan, eight in Australia, and two in Spain.
The company said that its quarterly dividend rate stands at $0.45 per share, giving Costco stock an annual dividend yield of 1.17%. Over the past 10 years, COST stock's quarterly payout has been growing at a compound annual growth rate of 13%.