Costco Wholesale Corporation Announces Cash Payment to Investors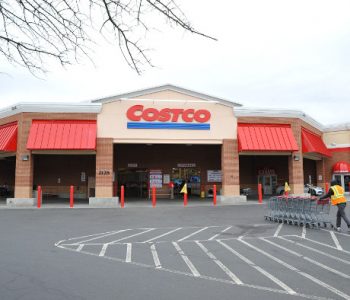 iStock.com/marcusamelia
Costco Stock Declares Dividend
At first glance, Costco Wholesale Corporation's (NASDAQ:COST) 1.01% dividend yield may not seem like much. But when it comes to dividend growth, few companies can match this membership-only retailer.
After the closing bell on Tuesday, January 30, Costco Wholesale Corporation announced that its Board of Directors has declared a cash dividend of $0.50 per common share. The quarterly dividend will be paid on March 2, 2018 to shareholders of record as of February 16. (Source: "Costco Wholesale Corporation Announces Quarterly Cash Dividend," Costco Wholesale Corporation, January 30, 2018.)
While the amount of this dividend is the same as it was in the previous quarter, it represents an 11.1% increase year-over-year. As a matter of fact, since Costco stock started paying a dividend in 2004, the company has raised its per-share payout every single year. From its first quarterly payment of $0.10 per share to today's $0.50 per share, COST stock's cash dividend has been increasing at a compound annual growth rate of 13.2%. (Source: "Splits & Dividends," Costco Wholesale Corporation, last accessed January 30, 2018.)
Also Read:
COST Stock: The No 1 Reason to Own Costo Wholesale Corporation
Raising one's payout at a double-digit clip is no easy feat, especially when you take into account that Costco operates in the not-so-hot retail sector. However, because of the membership-only nature of its business and the competitive pricing it offers, the company has amassed a huge customer base. Costco currently has 91.5 million cardholders representing 49.9 million households. The company makes $2.9 billion every year just from its cash membership fees. (Source: "Corporate Profile," Costco Wholesale Corporation, last accessed January 30, 2018.)
The business has also been growing. According to Costco's most recent quarterly report, net sales for the first quarter grew 13.3% year-over-year to $32.1 billion. Earnings for the quarter came in at $1.45 per share, up 16.9% from the year-ago period. (Source: "Costco Wholesale Corporation Reports First Quarter Fiscal Year 2018 Operating Results," Costco Wholesale Corporation, December 14, 2017.)
Costco usually reviews its dividend policy in April. Given its growing business, the company will likely have some good news for dividend investors over the next several months.