Costco Stock: Is Costco Wholesale Corporation's 4.8% Trailing Yield worth Chasing?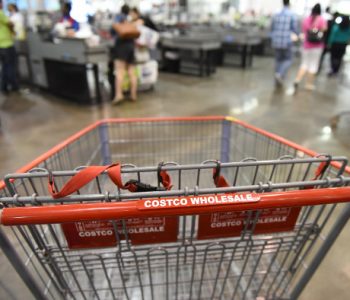 iStock.com/andykatz
Expect Higher Payouts from Costco Stock
In dividend investing, the yield is usually calculated by taking the company's quarterly dividend rate, multiply it by four, and then divide by the current stock price. This is the yield that you see on financial web sites such as Yahoo! Finance and MarketWatch.
But there's also something called the "trailing yield," which takes the company's actual dividend payments over the previous 12 months and divides by its share price. Sometimes, the trailing yield is the same as the yield you see on financial web sites. But in the case of Costco Wholesale Corporation (NASDAQ:COST), the two types of calculations produce very different results.
On Yahoo! Finance, Costco stock currently has an annual dividend yield of 1.14%, which is nothing to brag about. However, if you take a look at how much the company has paid in the 12-month period, you'd see that COST stock has a trailing yield of 4.8%.
So why is there such a big difference between the two types of yields? Well, as it turns out, Costco paid a huge special dividend in May of this year. It was a one-time payment of $7.00 per share, totaling $3.1 billion. (Source: "Costco Wholesale Corporation Reports Special Cash Dividend of $7.00 Per Share And Increase In Quarterly Cash Dividend," Costco Wholesale Corporation, April 25, 2017.)
Also Read:
COST Stock: The No.1 Reason to Own Costco Wholesale Corporation
Of course, the main difference between a special dividend and regular dividend is that the special payment is not expected to be recurring. But in the case of Costco Wholesale Corporation, the company has actually made quite a few special dividend payments in recent years.
Other than this year's payment, Costco paid a $7.00-per-share special dividend in 2012 and a $5.00-per-share special dividend in 2015. (Source: "Splits & Dividends," Costco Wholesale Corporation, last accessed November 29, 2017.)
Furthermore, the company has been increasing its regular dividends. Costco started paying quarterly dividends in 2004. From its initial quarterly dividend rate of $0.10 per share to today's $0.50 per share, the company's payout has grown by 400%. That translates to a compound annual growth rate of over 13%.
These payout increases are backed by a rock-solid business. Costco is the largest membership-only warehouse club in America. And despite the downturn in the retail industry, Costco's business has actually been growing.
The company's fiscal year 2017 ended on September 3. For the year, Costco's comparable sales increased 4.4% in the U.S, 4.7% in Canada, and 2.1% at its other international locations. At the company level, comparable sales were up 4.1% year-over-year. (Source: "Costco Wholesale Corporation Reports Fourth Quarter And Fiscal Year 2017 Operating Results And September Sales Results," Costco Wholesale Corporation, October 5, 2017.)
Costco's net sales for the fiscal year totaled $126.17 billion, representing an 8.7% from fiscal 2016. Diluted earnings came in at $6.08 per share, up 14.1% from the $5.33 per share earned in the year-ago period.
Here's the best part: for the fiscal year, Costco only declared $1.90 of regular dividends, so its regular dividend payout ratio was just 31%. Given the company's track record and its willingness to return value to shareholders, a double-digit dividend increase in 2018 is almost guaranteed.
And if business keeps improving, Costco stock investors might be rewarded with another special dividend down the road.