Costco Stock: Future Dividend Giant on the Rise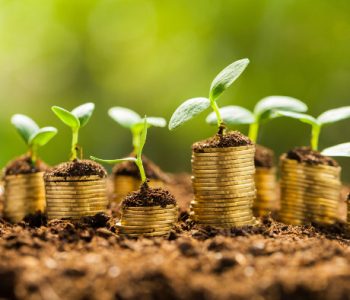 iStock.com/artisteer
Top Dividend Growth Stock to Consider
In the world of dividend stocks, companies are often ranked by how many years they've raised their payout. Stocks with a minimum of 25 consecutive years of annual dividend increases earn the title of "dividend aristocrat." If a company's dividend hike streak continues to 50 consecutive years, it is crowned a "dividend king."
While these titles certainly help investors identify some of the most solid dividend payers in the world–raising one's payout for a quarter of a century is no easy feat–the method does not include a very important part of dividend growth investing: the magnitude of those dividend increases.
You see, when a company is growing its financials at a fast pace, it will likely be able to afford sizable dividend increases. But once it has built an entrenched position in a mature market, growth in its financials may not be as impressive as before.
If that's the case, its dividend growth will likely slow down as well. But the company will still want to raise its payout. Think about it: if a company has raised its dividend every year for the past 30 years and that streak suddenly stops, management will likely have some serious explaining to do.
Also Read:
3 Reasons to Be Bullish on Costco Stock
Therefore, what we often see in this case is that the company will keep raising its dividends, but only by one or two percent, and sometimes just half a percent, in order to continue its track record.
I'm not saying that these payout increases are not good; they are certainly better than no dividend increase at all. But for an income investor relying on their portfolio returns to cover daily expenses, they'll want something that can provide payout growth that matches the rate of inflation at the very minimum.
A common measure of inflation is the Consumer Price Index (CPI). In the 12-month period ended November 30, 2017, CPI for all urban consumers in the U.S. rose 2.2%. (Source: "Consumer Price Index – November 2017," Bureau of Labor Statistics, December 13, 2017.)
Fortunately, there are still companies that provide much higher payout growth rates than the inflation rate of our economy. Costco Wholesale Corporation (NASDAQ:COST) would be a good example.
As an operator of an international chain of membership-only warehouse stores, Costco is known for offering lower prices than most conventional retailers. Headquartered in Issaquah, Washington, the company currently has 746 warehouses in 11 countries around the world.
While Costco has become a household name to consumers, it isn't known as a staple for income investors. The main reason is the yield. Trading at $186.55 apiece, Costco stock has an annual yield of just 1.1%. However, if an investor purchases Costco shares today, they will likely collect much higher yield on cost in a few years. This is because the company raises its payout consistently.
Costco started paying a dividend in 2004. Since then, the company has increased its cash distribution every single year. (Source: "Splits & Dividends," Costco Wholesale Corporation, last accessed December 27, 2017.)
Most importantly, those dividend hikes were quite substantial. From its initial quarterly dividend rate of $0.10 per share to today's $0.50 per share, Costco's payout has increased by 400%. That translates to a compound annual growth rate of 13.2%.
Despite those aggressive dividend hikes, Costco still has more than enough resources to cover its payout. In the first quarter of the company's fiscal year 2018, which ended November 26, 2017, Costco generated diluted earnings of $1.45 per share. (Source: "Costco Wholesale Corporation Reports First Quarter Fiscal Year 2018 Operating Results," Costco Wholesale Corporation, December 14, 2017.)
Given its quarterly dividend rate of $0.50 per share, Costco was paying out just over one-third of its quarterly profits.
And although Costco has an established market position, its business is still growing at an impressive pace. In the most recent quarter, Costco's comparable sales rose by 10.3% year-over-year in the U.S. and by 11.3% year-over-year in Canada. This helped drive company level comparable sales up by 10.5% from the year-ago period.
Final Thoughts on Costco Stock
Don't forget that quarterly dividends are not the only cash payout Costco stock investors have collected over the years. The company also rewards shareholders with special distributions from time to time. The most recent one was a $7.00 special dividend paid in May of this year. If you factor in this payment, you'd see that Costco stock has a trailing 12-month yield of 4.8%.
Combining a growing business, a low payout ratio, and the company's willingness to return cash to shareholders, Costco will likely continue its impressive streak of sizable dividend increases. And if things go well, investors of Costco stock may also get some special dividends too.