COST Stock: Earn a 5.6% Total Yield from Costco Stock?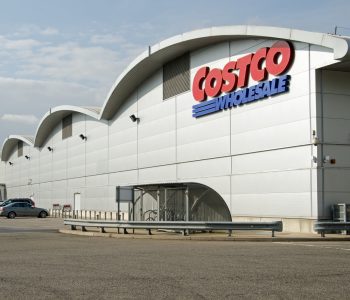 iStock.com/Amanda Lewis
Why Costco is a Great Stock for Income Investors
If you check Costco Wholesale Corporation's (NASDAQ:COST) statistics on any of the financial web sites, you would see a dividend yield of 1.3%, which is not a high number by any means. The thing is, though, investors of Costco stock have actually collected a yield much higher than that.
Here's the best part: there was no complicated trading strategy to lock in that yield. Investors simply held on to their Costco shares and collected the oversized dividends.
Most dividend-paying companies distribute on a quarterly basis. Costco stock is no exception. However, other than regular quarterly payments, the company has also rewarded investors with special cash dividends, and the amount was pretty substantial.
On April 25, 2017, Costco announced that its board of directors had approved a special cash dividend of $7.00 per share. That dividend, which totaled $3.1 billion, was paid to Costco stock investors on May 26 the same year. (Source: "Costco Wholesale Corporation Reports Special Cash Dividend of $7.00 Per Share and Increase in Quarterly Cash Dividend," Costco Wholesale Corporation, April 25, 2017.)
Add that to the company's regular quarterly payments and you'll see that Costco has paid total dividends of $8.85 per share in the last 12 months. At the current share price, that's a trailing dividend yield of 5.6%.
Growing Payouts
Furthermore, the regular dividends at Costco have been increasing too. While Costco stock hasn't really been known as a staple for income investors, its payout increase over the years is nothing short of impressive.
The company started paying a dividend in May 2004; its initial quarterly dividend rate then was $0.10 per share. Since then, COST stock has raised its payout every single year. With its current quarterly dividend rate of $0.50 per share, Costco stock's payout has increased fivefold in the last 13 years. (Source: "Splits and Dividends," Costco Wholesale Corporation, last accessed August 16, 2017.)
A Recurring Business
Of course, with all these dividend increases, you might be wondering whether Costco's payout is sustainable. Moreover, with more and more people embracing online shopping, how will this brick-and-mortar retailer protect its business?
Well, as it turns out, Costco's business is more than solid. The company is not just your average retailer; it is a membership-only warehouse club. With 510 warehouses in the U.S., Costco is currently the largest membership-only warehouse club in America. The company also owns and operates another 222 warehouses in Canada, Mexico, the U.K., Japan, Korea, Taiwan, Australia, Spain, and Ireland.
The neat thing about Costco's business is that once people have paid money to become a member, they tend to become very loyal customers. The company currently has 88.9-million total cardholders. The renewal rate in the U.S. and Canada is a solid 90%, which allows Costco to make $2.8 billion just in cash fees every year. (Source: "3rd Quarter FY 2017," Costco Wholesale Corporation, last accessed August 16, 2017.)
Loyal customers translate to a recurring business. In the most recent quarter, Costco reported a five-percent increase in comparable sales. This was driven by six-percent growth in comp sales in the U.S., a two-percent increase in Canada, and a four-percent increase at its other international locations. (Source: "Costco Wholesale Corporation Reports Third Quarter and Year-to-Date Operating Results for Fiscal Year 2017," Costco Wholesale Corporation, May 25, 2017.)
Financially, the company generated diluted earnings per share of $1.59 for the quarter. This not only represented a sizable increase from the $1.24 per share earned in the year-ago period, but was also more than enough to cover its new quarterly dividend rate of $0.50 per share.
Also Read:
The 5 Best High Yield Investments
10 Highest-Paying Dividend Stocks for 2017
In the first three quarters of Costco's fiscal 2017, the company generated $3.99 of earnings per share while declaring $1.40 of regular dividends per share. So it had a payout ratio of just 35%, leaving a margin of safety and the potential for future dividend hikes.
As for special dividends, they tend to be more unpredictable. But with a recurring business and rising regular payouts, Costco stock deserves the attention of income investors.