Costco Earnings: Will Costco Stock Deliver Another Dividend Increase?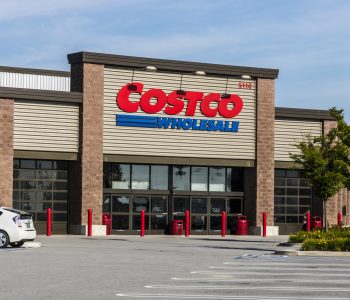 iStock.com/jetcityimage
Costco Stock Returning Cash to Investors
In the world of retail company stocks, Costco Wholesale Corporation (NASDAQ:COST) stands out. While a large number of retailers have lost their investor appeal due to the threat from the booming e-commerce industry, Costco stock managed to surge more than 80% in the last five years.
Now, the company is scheduled to report earnings on Thursday, May 31 after the closing bell. Let's see what the latest Costco stock news could mean for dividend investors.
When a stock has such an impressive rally, expectations are usually high. And that's indeed the case for Costco stock.
On average, Wall Street analysts expect the membership-only retailer to generate $31.8 billion in revenue in the third quarter of its fiscal-year 2018, marking a 10.3% increase year-over-year. (Source: "Costco Wholesale Corporation (COST)," Yahoo! Finance, last accessed May 25, 2018.)
Bottom-line growth could be even more impressive. The consensus estimate is that Costco would earn a profit of $1.69 per share for the reporting quarter, up 20.7% from the $1.40 per share earned in the year-ago period.
Third-Quarter COST Stock Statistics
While these expectations are certainly high, keep in mind that over the past year, the company has beaten analysts' earnings per share estimates in all four quarters.
Moreover, with a growing bottom line, Costco could further strengthen its status as a top dividend stock.
| | |
| --- | --- |
| Estimated Earnings Per Share | $1.69 |
| Change From Year-Ago Earnings Per Share | 20.7% |
| Estimated Revenue | $31.8 Billion |
| Change From Year-Ago Revenue | 10.3% |
| Earnings Beat in Past 4 Quarters | 4 Times |
(Source: Ibid.)
Now you are probably wondering, "How on Earth can a company with a 1.2% annual yield be considered a top dividend stock?"
Well, the answer lies in Costco stock's dividend growth.
Increasing Dividends
You see, Costco didn't start paying a dividend until 2004, but its payout growth since then has been nothing short of impressive. From the company's first quarterly dividend of $0.10 per share to today's $0.57 per share, Costco has raised its cash payout by a whopping 470%. (Source: "Splits & Dividends," Costco Wholesale Corporation, last accessed May 25, 2018.)
And if you are wondering whether those dividend hikes were a bit too aggressive, a look at the company's financials could be reassuring.
In the first half of Costco's fiscal-year 2018, ended February 18, the company generated a net income of $3.04 per diluted share, representing a 26.1% increase year-over-year. (Source: "Costco Wholesale Corporation Reports Second Quarter and Year-To-Date Operating Results for Fiscal 2018 and February Sales Results," Costco Wholesale Corporation, March 7, 2018.)
Since Costco declared total dividends of $1.00 per share in the first half of the fiscal year, it had a payout ratio of 32.9%.
Given the company's growing business and conservative payout ratio, it should have no problem continuing its dividend increase track record.
Costco's board of directors usually reviews the company's dividend policy once a year. Considering that Costco has already raised its dividend in April, investors will likely have to wait until next year for another dividend increase.