COST Stock: The No. 1 Reason to Own Costco Wholesale Corporation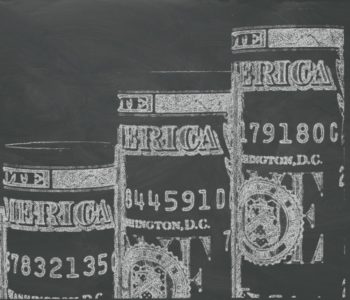 Costco Stock is Backed By a Rock-Solid Business
High-quality items rarely go on sale. So when something as solid as Costco Wholesale Corporation (NASDAQ:COST) stock is having a pullback, it deserves the attention of income investors.
Costco is in the retail business. If you have been following the news, you would know that the retail industry isn't really the hottest place in the stock market right now. Some retailers are experiencing declining sales, and others have even slashed their workforce.
Costco stock has been an exception. While some of its peers don't receive much investor enthusiasm, Costco stock managed to establish a nice upward trend–until now.
The party that's responsible for sending shockwaves across the retail industry this time is no other than Amazon.com, Inc. (NASDAQ:AMZN). Amazon is already dominating the online shopping industry. Its fresh grocery delivery service "AmazonFresh" has always been considered a threat to physical grocers. But this time, things got even more serious.
On June 16, Amazon announced that it would acquire Whole Foods Market, Inc. (NASDAQ:WFM) for $42.00 per share. The deal is going to be all-cash and is valued at approximately $13.7 billion. (Source: "Amazon to Acquire Whole Foods Market," Amazon.com, Inc., June 16, 2017.)
This is by far Amazon's biggest move in the grocery business. Costco stock tumbled 7.2% in the trading session following the news. And it wasn't alone; other retailer stocks, including Wal-Mart Stores Inc (NYSE:WMT) and Target Corporation (NYSE:TGT), also saw sizable declines in their share prices.
The downtrend continued. As of this writing, COST stock is down 10.6% since Amazon put out the acquisition announcement.
No doubt, buying Whole Foods is a big catalyst for Amazon. But this double-digit drop in Costco's share price may be an overreaction.
Costco Stock: A Unique Business
You see, Costco is a unique player in the retail industry. The company differs from its competitors in that it runs a membership-only business. As a matter of fact, Costco is the largest membership-only warehouse club in America. It currently operates 510 warehouses in the U.S. and Puerto Rico, plus another 222 stores in Canada, Mexico, the U.K., Japan, Korea, Taiwan, Australia, Spain, and Iceland.
Below are some statistics about Costco's membership: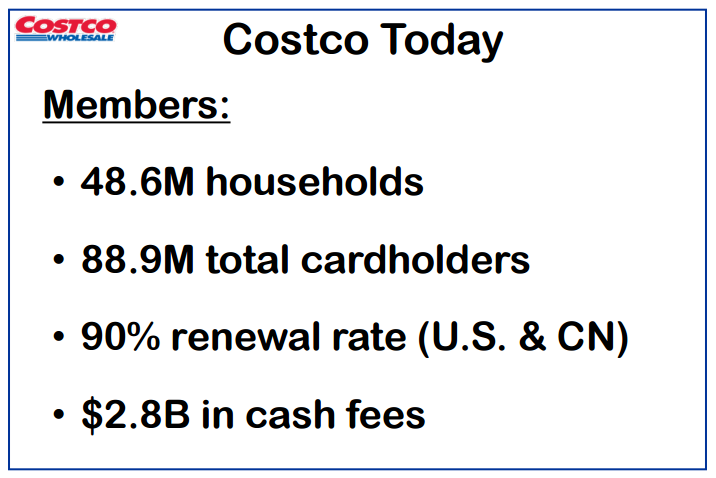 Source: "Investor Presentation," Costco Wholesale Corporation, last accessed June 27, 2017.
The keywords here are "brand loyalty." Competitive advantage is not easy to establish in the retail business. Retailers that have wide economic moats almost always rely on two important things: brand loyalty and economies of scale.
As a membership-only retailer, Costco has amassed a huge following. It has 88.9-million cardholders, representing 48.6 million households. The best part is, with this kind of numbers, the company doesn't really have to worry too much about getting enough store traffic.  Think about it: if you have spent money to sign up for a membership, you might as well use it to its full potential.
Also Read:
3 Reasons to Be Bullish on Costco Stock
7 Companies Set to Pay a Special Dividend in 2017
And that brings to another key factor of Costco's appeal: value. Customers are willing to shop at Costco because it offers great prices. As I mentioned earlier, bargains are hard to find when you take into account quality. But Costco manages to offer both, with consumers making bulking purchases at Costco enjoying less per-unit costs without having to sacrifice quality.
Combining large customer purchases with Costco's massive footprint, the company has achieved economies of scale. This gives Costco leverage when negotiating deals with consumer goods suppliers, vendors, and manufacturers. And by keeping its costs down, Costco can keep offering customers value and strengthen its customer loyalty.
This creates a positive feedback loop, making Costco a great choice for both customers and suppliers. As a matter of fact, in Costco's two largest markets, the U.S. and Canada, it has a 90% customer renewal rate. The money made just from the company's membership fees amounts to $2.8 billion a year. In other words, Costco is running very different style of business from Whole Foods.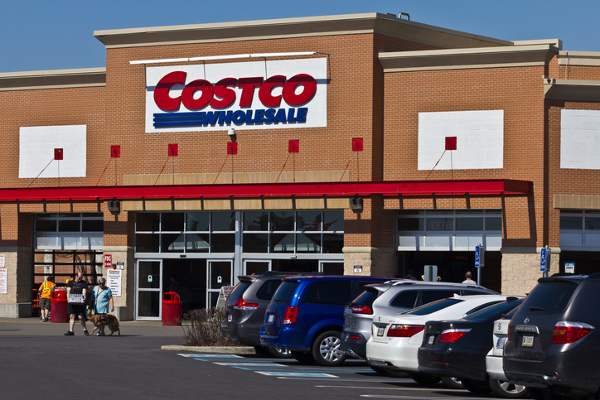 Now, you might think that with Amazon's expansion over the years, Costco's business must be in the doldrums. However, that's not really the case. In the company's fiscal 2016, sales increased 2.1% to $116.1 billion. Costco's gross margin also expanded 26 basis points to 11.35%. (Source: "Costco Wholesale Corporation Reports Fourth Quarter And Fiscal Year 2016 Operating Results," Costco Wholesale Corporation, September 29, 2016.)
It's been three quarters into Costco's fiscal 2017 and things are getting even better. In the 12-week period ended May 7, 2017, the company's net sales grew three percent year-over-year. Diluted earnings came in at $3.99 per share, representing a 12.1% increase from the year-ago period. (Source: "Costco Wholesale Corporation Reports Third Quarter and Year-To-Date Operating Results For Fiscal Year 2017," Costco Wholesale Corporation, May 25, 2017.)
Don't forget that Costco stock pays generous dividends. From its first quarterly dividend of $0.10 per share in 2004 to today's $0.50 per share, the company's payout has increased 400%. Moreover, in the last five years, COST stock investors have been rewarded with three special dividends on top of the company's regular payments.
Bottom Line on Costco Stock
To sum up, Costco stock is backed by a rock-solid business. Even though e-commerce is becoming more of a concern for physical retailers, this membership-only warehouse club still deserves the attention of income investors.