CoreSite Realty Corp: A Dividend Play with Strong Growth Potential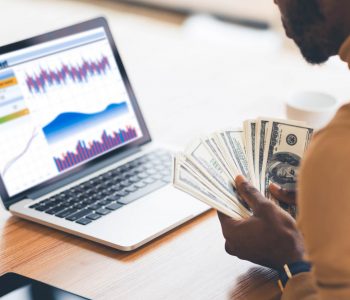 Is This Dividend Stock a Growth Stock in Disguise?
At first glance, CoreSite Realty Corp (NYSE:COR) doesn't seem to be anything exciting. Based on its name, you might think it's a real estate investment trust (REIT), and you'd be right. CoreSite is a REIT headquartered in Denver, CO.
Here's where things get more interesting. Rather than owning apartments, office buildings, or shopping malls, CoreSite focuses exclusively on data centers. Right now, the company's portfolio consists of 24 data center facilities in eight markets, totaling over 4.6 million rentable square feet. (Source: "Q3 2020 Investor Presentation," CoreSite Realty Corp, last accessed January 28, 2020.)
With these facilities, CoreSite provides secure, reliable, high-performance data-center, cloud, and interconnection solutions to more than 1,350 customers. Note that the customers include network operators, enterprises, cloud providers, and supporting-service providers.
While CoreSite may not be a familiar name to most people, you'll likely have experienced the company's solutions indirectly through tech giants like Amazon.com, Inc. (NASDAQ:AMZN), Microsoft Corporation (NASDAQ:MSFT), IBM (NYSE:IBM), Alphabet Inc (NASDAQ:GOOG), and Oracle Corporation (NYSE:ORCL).
That's right: all of the above big-name tech giants—and many other prominent players in the cloud industry—are CoreSite Realty Corp's customers.
And in case you haven't noticed, the data center business is a good one to be in right now, thanks to a strong secular tailwind. Internet traffic has been consistently growing, and the growth should only accelerate in the era of 5G and the Internet of Things.
At the same time,  information technology (IT) spending has been increasing across different sectors, and companies around the world have been considering outsourcing certain duties in order to connect with their clients' IT infrastructure. Furthermore, shared infrastructure has been gaining popularity because it provides flexibility and cost-efficiency, and enterprises have been trending toward high-performance hybrid cloud architecture.
Meanwhile, the data center sector also comes with high barriers to entry, since most points of dense interconnection are already owned by existing data center providers. Moreover, building a dense network and cloud ecosystems generally takes longer than a decade. CoreSite Realty Corp, which has been around since 2001, has established a strong presence in the data center business. The secular tailwind should serve as a strong catalyst for the company for years to come.
The best part is that, unlike many growth stocks, CoreSite stock is very income-investor-friendly. It pays quarterly dividends of $1.23 per share, which, at its current share price, comes out to a commendable annual yield of 3.6%.
Its dividend has been on the rise, too. Over the last five years, COR stock's quarterly dividend rate has more than doubled. (Source: "Dividend History," CoreSite Realty Corp, last accessed January 28, 2021.)
Those rising dividends are backed by growing financials. In the third quarter of 2020, CoreSite generated $154.0 million in operating revenue, representing a 6.3% increase year-over-year and a 2.3% increase sequentially. (Source: "CoreSite Reports Third Quarter 2020 Financial Results," CoreSite Realty Corp, October 29, 2020.)
Funds from operations (FFO), a critical measure of a REIT's performance, came in at $1.33 per diluted share for the quarter. The amount not only marked a 3.9% increase from a year earlier, but was also more than enough to cover the company's third-quarter dividend payment of $1.22 per share.
At the time of this writing, the REIT is yet to report its fourth-quarter and full-year 2020 results, but according to management's previous outlook, the numbers should be quite impressive.
"We increased our 2020 FFO guidance to our new guidance range of $5.26 to $5.30 per share from our previous range of $5.15 to $5.25 per share. And we increased our 2020 adjusted EBITDA guidance to $323 million at the midpoint from $321 million previously," said CoreSite's chief financial officer, Jeff Finnin, in the company's third-quarter earnings conference call. (Source: "CoreSite Realty Corporation (COR) CEO Paul Szurek on Q3 2020 Results – Earnings Call Transcript," Seeking Alpha, October 29, 2020.)
Bottom Line on CoreSite Realty Corp
At the end of the day, some investors like dividend stocks, while others prefer growth stocks. CoreSite stock is a rare find; the company operates in a high-growth industry, and offers a more-than-generous dividend policy in today's low-yield environment.
In other words, COR stock appeals to both income investors and growth investors.