This Could Be a Trigger Event for ConocoPhillips Stock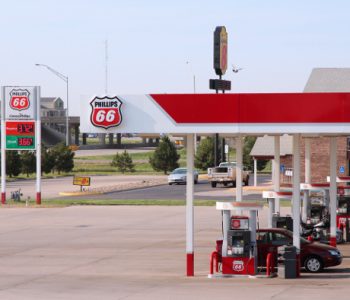 OPEC Deal Sends COP Stock Surging
OPEC representatives reached a deal to cut oil production Wednesday, sending shares of producers like ConocoPhillips (NYSE:COP) stock surging.
Representatives from the Organization of the Petroleum Exporting Countries (OPEC) edged closer to a deal that would cut the cartel's oil production by more than 1.2 million barrels per day during a meeting in Vienna, Austria. According to people familiar with the matter, OPEC's cut would represent a reduction of about one percent of worldwide output. The deal, many market analysts say, could manage to reduce oil supplies below demand levels sooner than previously expected. (Source: "Oil Soars as OPEC Agrees to Cut Output," The Wall Street Journal, November 30, 2016.)
Both U.S. and international oil prices soared following the announcement. The Brent Crude price, the global benchmark, was up more than seven percent Wednesday afternoon in London, closing the session above $50.00 per barrel. OPEC members have said they were targeting prices between $55.00 to $60.00 a barrel, a level that would boost energy exporting countries that have been hit hard by two years of soft oil prices.
Energy stocks rallied in lockstep. The Energy Select Sector SPDR ETF (NYSE:XLE), a basket of the largest U.S. oil companies, jumped 4.02% to $73.68 per share in morning trading. ConocoPhillips stock was one of the sectors best performers, climbing 8.52% to $48.00 per share.
All oil companies benefit from higher energy prices, but ConocoPhillips stock is one of the biggest winners. At $50.00 oil, the company can maintain production while keeping its capital expenditure budget below $5.0 billion. At this level, management can also continue with annual dividend hikes and keep its current "A" level debt rating.
And with oil prices creeping higher, ConocoPhillips can start to consider new options to reward shareholders. Executives have discussed restarting the company's share repurchase program, which would provide an intimidate boost to COP stock. Better still, management believes the company could begin growing output at a two-percent annual clip if prices stay above the $50.00 level.
But while today's OPEC deal looks like a sure thing, it could be weeks or months until we find out if members will follow through on the agreement. Traders will be watching Saudi Arabia's official selling prices in the coming weeks. If they don't climb far enough above the cartel's target rate, it could signal the kingdom is not serious about cutting production.
Regardless, any reduction in oil output is a godsend for energy names like COP stock. Investors will be eager to hear the company's upcoming quarterly report, which could reveal details as to how management will capitalize on higher energy prices. A splurge of dividend hikes, share buybacks, and increased oil production could be boons for COP stock.