This Is Why ConocoPhillips Shares Are Going Crazy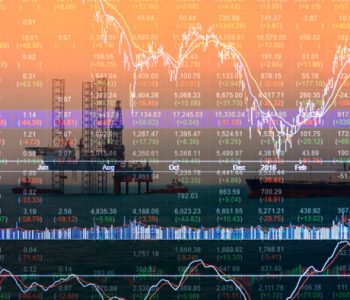 COP Stock Surges on OPEC Deal
More oil-producing nations agreed to slash energy production on Monday, sending shares of producers like ConocoPhillips (NYSE:COP) stock surging.
Over the weekend, a group of large producers outside of the Organization of the Petroleum Exporting Countries (OPEC), including Russia, agreed to cut output by 558,000 barrels a day. In combination with cuts agreed to by OPEC in late November, the decision will reduce production by 1.2 million barrels a day, which represents almost two percent of worldwide supplies. (Source: "Oil Climbs as More Producers Join Output Cuts," The Wall Street Journal, December 12, 2016.)
The news sent oil prices to their highest level since mid-2015. West Texas Intermediate futures saw a rise of $1.62, or three percent, to $53.12 per barrel on the New York Mercantile Exchange. Brent Crude futures, the worldwide benchmark for oil prices, increased three percent, or $1.64, to $55.97 a barrel in London.
ConocoPhillips stock rallied in lockstep. In New York, COP stock soared $2.24, or 2.52%, to $52.39 per share. Other majors, including BP plc (ADR) (NYSE:BP), Chevron Corporation (NYSE:CVX), and Exxon Mobil Corporation (NYSE:XOM), were also higher.
While it isn't the only oil company that stands to gain from increased energy prices, COP stock will benefit more than most. Executives have promised more dividend hikes, restarting the share buyback program, and expanding production if oil prices push above the $50.00-per-barrel level. All of these options would provide an immediate boost for COP stock.
Better still, current oil prices allow the company to maintain production while keeping its capital expenditure budget below $5.0 billion. Previously, management had to choose between a number of bad options. The rise in energy prices, however, allows ConocoPhillips to grow output at a modest clip, continue with annual dividend hikes, and keep the company's current "A"-level debt rating.
Investors may have to wait until they find out for sure if OPEC members will follow through on the agreement. For the deal to reduce inventories, all countries must stick to their promises. Traders will be watching official oil prices in Russia and Saudi Arabia to see if cartel members are serious about cutting output.
But no matter what, higher energy prices are a much-needed relief for energy companies. A splurge of dividends, share buybacks, and new expansion projects would benefit COP stock. Analysts will be eager to hear the company's quarterly report in January, which could reveal as to how executives will capitalize on higher oil prices.