Consumer Confidence: This Number Says Outlook Is Great for the Economy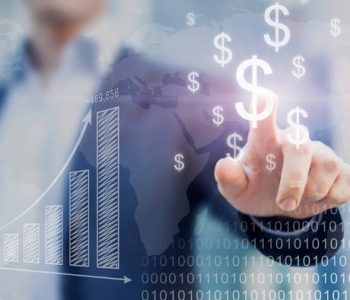 Consumer Confidence Index Rises to Highest Level Since 2001
In recent months, there has been no shortage of indicators suggesting that the U.S. economy is doing great. The Consumer Confidence Index is the latest one to add to the list.
On December 27, The Conference Board said that its Consumer Confidence Index rose from 109.4 in November to 113.7 in December. This beat economists' expectation of 108.9 and marked the index's highest reading since August 2001. (Source: "The Consumer Board Consumer Confidence Index Increased in December," The Conference Board, December 27, 2016.)
The Consumer Confidence Index is a measure of consumers' optimism on the state of the economy. It is based on consumers' perceptions of current business and job market conditions, as well as their expectations for business, employment, and income for the next six months.
Despite the high reading of the overall index, Consumers' assessment of the current conditions actually declined in December. Those who indicated that business conditions are "good" decreased from 29.7% to 29.2%, while those saying that business conditions are "bad" increased from 15.2% to 17.3%. Consumers' assessment of current labor market conditions also declined in December.
Their outlook, on the other hand, was much better. Those expecting business conditions to improve over the next six months increased from 16.4% to 23.6%. As for the labor market, the proportion expecting more jobs in the months ahead increased from 16.1% to 21.0%. Moreover, the proportion of consumers expecting their incomes to increase also rose, from 17.4% to 21%.
"Consumer Confidence improved further in December, due solely to increasing Expectations which hit a 13-year high (Dec. 2003, 107.4)," said Lynn Franco, director of economic indicators at The Conference Board, in a statement on Tuesday.
Franco continued:
The post-election surge in optimism for the economy, jobs and income prospects, as well as for stock prices which reached a 13-year high, was most pronounced among older consumers. Consumers' assessment of current conditions, which declined, still suggests that economic growth continued through the final months of 2016. Looking ahead to 2017, consumers' continued optimism will depend on whether or not their expectations are realized.
(Source: Ibid.)