Consolidated Edison, Inc.: ED Stock, Steady Dividends Each & Every Year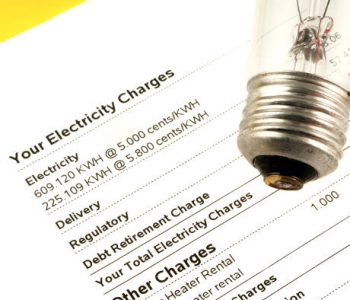 ED Stock: Stable Business Model Provides Consistent Dividend Payouts
Consolidated Edison, Inc. (NYSE:ED) stock is a blue-chip U.S. utility stock with a long and impressive dividend history. In fact, the company has increased its dividend every year for the past 42 years. This qualifies ED stock as a "dividend aristocrat," which is an impressive accomplishment. "ConEd" stock has a very clear dividend policy, which is to pay out approximately 60% to 70% of its annual adjusted earnings per share (EPS). (Source: "Con Edison Declares Common Stock Dividend," Consolidated Edison, Inc., January 21, 2016.)
The reason why ConEd stock is such a consistent dividend payer is because of its underlying business model. Consolidated Edison, Inc. is a utility. The company provides electric service to approximately 3.3 million customers and gas service to approximately 1.1 million customers in New York. As one of the nation's largest electrical utilities with approximately $13.0 billion in annual revenues and $45.0 billion in assets, ED stock has a very stable business. Utilities are known as "widow-and-orphan" stocks because of their ability to pay quarterly dividends without interruption year after year.
Utility stocks may be appropriate for risk-averse income investors, such as retirees, because of their defensive qualities and secure business models. Electricity will always have demand since people will always need electricity. Households need to keep the lights on, even if the national economy enters a recession. Moreover, ConEd stock is a regulated utility, meaning it has a large regulated business. As such, it submits rate increase approval requests each year. This provides a nominal, virtually guaranteed level of growth each year.
This provides utilities like Consolidated Edison with stable profits each year, the majority of which are returned to investors as dividend payments.
ED Stock: Strong Earnings and Financial Position
ConEd stock earned $4.08 per share of profit in 2015, which represented a 4.9% growth from the previous year. ED stock's major growth drivers were approved rate plans, new customer acquisitions, and growth in the gas delivery service business. (Source: "Con Edison Reports 2015 Earnings," Consolidated Edison, Inc., February 18, 2016.)
Business conditions have tightened slightly in the first half of 2016. In that time, ConEd's adjusted EPS declined 12% compared with the same period in 2015. The primary driver of this decline was unfavorable weather conditions to start the year, which negatively impacted earnings by causing outages and necessary repairs. However, ConEd management sees better conditions up ahead, with the company reaffirming its earnings guidance for the full year. The company expects adjusted EPS of between $3.85 and $4.05, which would be more than enough to cover its necessary capital investments and allow the company to continue growing earnings. (Source: ConEd Reports 2016 Second Quarter Earnings, Consolidated Edison, Inc., August 4, 2016.)
At the midpoint of ConEd's earnings forecast is its 2016 payout ratio, which is projected to be 67%. This falls right in line with management's optimal payout ratio, and due to its future growth opportunities, ConEd stock will likely continue increasing its dividend. A reasonable expectation would be for annual dividend increases that meet or slightly exceed inflation. ED stock has a long track record of delivering dividend increases that protect investors' purchasing power against inflation.
One risk for investors to keep an eye on is the direction of interest rates. Utilities such as Consolidated Edison utilize debt heavily within their capital structures to finance their long-term assets. Higher interest rates can make accessing this capital more expensive, which could reduce the company's earnings power going forward. The U.S. Federal Reserve raised interest rates once in 2015, and is widely expected to raise rates again in 2016.
Fortunately, ConEd maintains a disciplined financing policy and has a strong balance sheet. The company's debt payments remain well below $1.0 billion per year over the next several years; for context, ConEd earned $1.2 billion in profit last year. The company also has nearly $1.0 billion in cash, and as a result, is in a strong enough financial position that it should be able to withstand higher interest rates without jeopardizing its dividend, as it has done through many previous interest rate cycles. (Source: "Form 10-K," Consolidated Edison, Inc., February 18, 2016.)
ED Stock: Key Takeaways
Consolidated Edison, Inc. has a highly profitable business model and a proven history of paying reliable dividends. ED stock has a current dividend yield of 3.7%, which is significantly above the average S&P 500 dividend yield of two percent. Ed stock has a price-to-earnings multiple of 18, which is slightly lower than the S&P 500 average valuation. As a result, Consolidated Edison could be worth a closer look for value and income investors.