Consolidated Communications Holdings Inc: Is This 13.9% Yield Safe?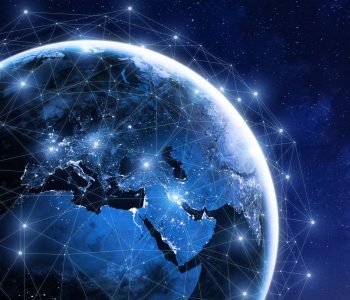 iStock.com/NicoElNino
A High-Yield Stock You Likely Haven't Considered
Most investors have never heard of Consolidated Communications Holdings Inc (NASDAQ:CNSL). With a market capitalization of under $800.0 million, the company is rarely mentioned in the mainstream financial media. But for income investors, CNSL stock stands out for a very simple reason: it offers a double-digit payout.
You see, in today's bloated stock market, a company offering a five percent dividend would proudly call itself a high-yield stock. Consolidated Communications, on the other hand, pays quarterly dividends of $0.3874 per share, giving CNSL stock a staggering annual yield of 13.9%.
Of course, an ultra-high yield like this could turn out to be a sign of trouble. Quite often, a company can offer a double-digit yield only due to investors' concerns about its dividend safety. And if that's the case, the company would not be worth owning—no matter how attractive the payout looks—because, for income investors, few things are worse than a dividend cut.
So the big question now is: "Does Consolidated Communications make enough money to cover its payout?"
Well, on that front, note that the company reports something called "cash available to pay dividends." It is calculated by taking adjusted earnings before interest, tax, depreciation, and amortization (EBITDA), adding cash interest income, and then subtracting cash interest expenses, capital expenditures, and cash income taxes. The result is the amount of cash left for the company to pay dividends.
In the fourth quarter of 2017, Consolidated Communications generated $42.46 million in cash available to pay dividends. Since the company paid cash dividends of $27.44 million during this period, it had a payout ratio of 64.6%. (Source: "Consolidated Communications Reports Fourth Quarter 2017 Results," Consolidated Communications Holdings Inc, March 1, 2018.)
In full-year 2017, Consolidated Communications' cash available to pay dividends came in at $137.03 million, while its actual cash dividends totaled $94.14 million. That translated to a payout ratio of 68.7%.
Based on the most recent financial results, it's easy to see that CNSL stock's current dividend policy has left a wide margin of safety. This means that, even if business slows down substantially, there is a good chance that the company can maintain its payout.
At the same time, note that Consolidated Communications operates in the rather stable telecommunications industry. The company owns a sizable portfolio of communications infrastructure assets, including 36,000 fiber network miles, 9,000 on-net buildings, 2,700 fiber-connected towers, and 780,000 data and Internet connections. (Source: "Consolidated Communications Investor Presentation April 2018," Consolidated Communications Holdings Inc, last accessed April 4, 2018.)
Throughout its 24-state operating network, Consolidated Communications provides broadband and business communications services to consumers, commercial businesses, and wireless service providers.
Telecom is known for being one of the recession-proof industries. When the economy enters a downturn and people's income shrinks, consumers may not be buying as many new cars as before, but Internet bills will likely not be skipped. That's why many telecom companies can generate stable profits through thick and thin.
Just take a look at CNSL stock's dividend history and you'll see what I mean. The company has been paying uninterrupted dividends every quarter since its initial public offering (IPO) in 2005. In other words, even during the Great Recession, which many consider to be the biggest economic downturn since the Great Depression, Consolidated Communications was still returning cash to shareholders every three months. (Source: "Dividend History," Consolidated Communications Holdings Inc, last accessed April 4, 2018.)
Based on the company's stable business model and strong financial profile, CNSL stock's 13.9% dividend yield remains safe.