Why Investors Should Consider This 11.9% Dividend Yield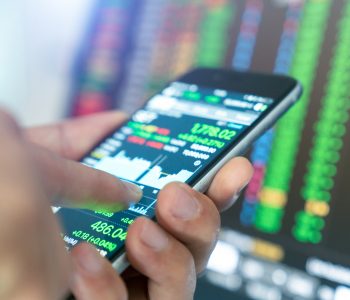 iStock.com/PhotoBylove
Little-Known Stock Offers a Double-Digit Payout
Today's chart highlights what's perhaps the most overlooked high-yield stock in the current market, Uniti Group Inc (NASDAQ:UNIT).
Headquartered in Little Rock, Arkansas, Uniti Group is in the business of acquiring and building mission-critical communications infrastructure. By the end of March 2018, the company's portfolio consisted of five million fiber strand miles, around 700 wireless towers, and other communications real estate across the U.S. and Latin America.
In an earlier piece, I talked about why telecommunications companies can be great income investments. Due to limited competition, telecom giants like Verizon Communications Inc. (NYSE:VZ) and AT&T Inc. (NYSE:T) dish out oversized dividends. Verizon stock offers an annual yield of 4.8%, while T stock pays a more generous 6.2%.
However, when it comes to returning cash to investors, Uniti Group Inc is on a completely different level. Paying quarterly dividends of $0.60 per share, UNIT stock has jaw-dropping annual yield of 11.9%.
One of the reasons behind the company's high dividend yield is that it chooses to be regulated as a real estate investment trust (REIT). By structuring as a REIT, Uniti Group must pay out at least 90% of its profits to shareholders every year in the form of dividends.
In today's market, high-yield stocks usually don't have the best growth prospects. However, Uniti Group may turn out to be a nice surprise.
Uniti Group Inc: A Growing Business
According to a company investor presentation in May 2018, management expects Uniti Group to generate $1.011 billion in revenue for full-year 2018. That would represent a 10.4% increase from the $916.0 million the company earned in 2016. (Source: "Barclays High Yield Bond & Syndicated Loan Conference," Uniti Group Inc, last accessed May 28, 2018.)
And thanks to the transaction with CenturyLink Inc (NYSE:CTL) earlier this year, Uniti Group added another 11,000 fiber route miles and 270,000 fiber strand miles to its communications infrastructure portfolio. Taking into account this transaction, management expects Uniti Group's pro forma revenue to come in at $1.02 billion in 2018, up 11.6% from last year.
Full-Year 2018 Revenue Outlook (in Millions)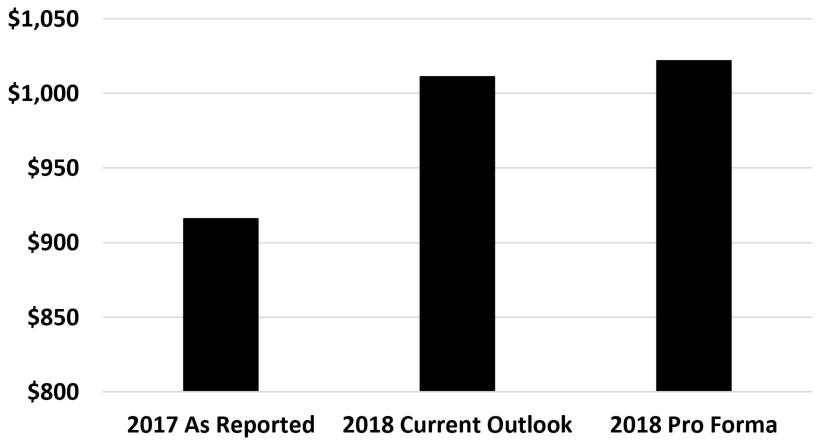 (Source: Ibid.)
In other words, this double-digit yielder may also deliver double-digit revenue growth. Now that's a rare find.
Another thing to take note of is that despite offering a yield higher than the vast majority of companies trading on U.S. stock exchanges, Uniti Group actually makes enough money to cover its payout.
In 2017, the company generated adjusted funds from operations of $2.51 per diluted share. This was more than enough to back its total dividend payment of $2.40 per share made for the year. (Source: "Uniti Group Inc. Reports Fourth Quarter and Full Year 2017 Results," Uniti Group Inc, March 1, 2018.)
And thanks to the recent CenturyLink transaction, Uniti Group expects to earn adjusted funds from operations of $2.61 per share in full-year 2018. This could further improve its dividend coverage, which would certainly be good news for income investors of UNIT stock.
At the end of the day, don't forget that Uniti Group runs a recurring business. Its communications infrastructure assets are leased to a diverse customer base—including major wireless carriers and wireline carriers—through multi-year contracts. Therefore, the company can generate stable cash flows through thick and thin.
For yield-seeking investors, the double-digit payout from Uniti Group Inc is worth a look.