Should Investors Consider This 12% Yield From the Coal Industry?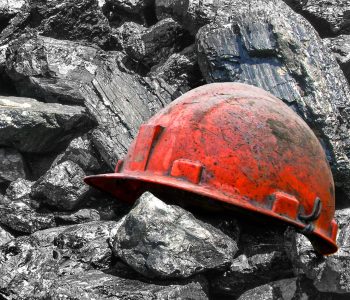 iStock.com/SIYAMA9
Can a Double-Digit Yield Possibly Be Safe?
Despite offering a yield higher than 90% of stocks trading in today's market, Alliance Resource Partners, L.P. (NASDAQ:ARLP) has a hard time finding an audience. Year-to-date, ARLP stock is down more than 10%.
The reason is simple; the partnership operates in the coal industry.
Headquartered in Tulsa, Oklahoma, Alliance Resource Partners is a master limited partnership (MLP). While most MLPs own and operate midstream oil and gas assets, ARLP is a bit different.
The partnership produces and markets thermal coal, mainly to major utilities and industrial users in the United States. With mining operations having begun as early as 1971, ARLP is the coal industry's first publicly traded MLP.
Over the years, the partnership has grown tremendously through acquisitions and internal development. With approximately 1.7 billion tons of coal reserves in Illinois, Indiana, Kentucky, Maryland, Pennsylvania, and West Virginia, ARLP is the second-largest coal producer in the eastern United States.
Of course, no matter how much you like coal, you gotta admit that the industry hasn't been an investor favorite. Over the last decade, the Dow Jones U.S. Coal Index—which aims to track all stocks classified in the coal subsector that trade on major U.S. stock exchanges—went from over 500 points to just under 55 points.
Therefore, the downturn in the unit price of Alliance Resource Partners shouldn't come as a surprise.
What is surprising though is that, unlike most of its peers, ARLP still dishes out generous distributions.
Last month, the partnership announced that the Board of Directors of its general partner approved a quarterly cash distribution of $0.515 per unit. The amount represented a one-percent increase sequentially and a 17.7% increase year-over-year. (Source: "Alliance Resource Partners, L.P. and Alliance Holdings GP, L.P. Increase First Quarter 2018 Unitholder Distribution 1.0% at ARLP and 0.7% at AHGP," Alliance Resource Partners, L.P., April 27, 2018.)
Trading at roughly $17.15 apiece, ARLP stock offers an annual distribution yield of 12%.
With the average S&P 500 company paying less than two percent at the moment, ARLP's distributions could go a long way toward boosting the return of an income portfolio.
Of course, with the coal industry's heyday long gone, you might be wondering how the partnership can afford this kind of payout.
In fact, the concern about dividend safety is one of the most common reasons behind the downfall of many ultra-high yielders.
However, if you take a look at what the partnership has been doing, you'd see that it actually has more than enough resources to back its payout.
Last year, Alliance Resources Partners generated $420.9 million of distributable cash flow while paying $240.8 million in total distributions. That translated to a distribution coverage ratio of 1.75 times, an extremely safe number in the MLP industry. (Source: "Alliance Resource Partners, L.P. Reports Quarterly and Annual Financial and Operating Results; Increases Quarterly Cash Distribution 1.0% to $0.51 Per Unit; and Provides Initial 2018 Guidance," Alliance Resource Partners, L.P., January 29, 2018.)
In the first quarter of 2018, ARLP's operations remained solid.
The partnership generated $88.2 million of distributable cash flow for the quarter, while its cash distributions totaled $68.4 million. Therefore, it had a distribution coverage ratio of 1.29 times, also leaving a sizable margin of safety. (Source: "Alliance Resource Partners, L.P. Reports Increases to Net Income Attributable to ARLP and EBITDA of 48.6% and 28.7%, Respectively; Raises Quarterly Cash Distribution 1.0% to $0.515 Per Unit; and Increases Guidance," Alliance Resource Partners, L.P., April 30, 2018.)
Going forward, management has also increased its guidance. For full-year 2018, ARLP expects to produce 40 million to 41 million tons of coal, which, at the midpoint, would represent a 7.7% increase from last year.
Note that, in order for a company to maintain its status as an MLP, it must pay out nearly all of its available cash to unitholders in the form of regular distributions. Therefore, with growing production, ARLP will likely keep raising its cash payouts.
With a 12% yield that's actually backed by a solid cash-generating business, Alliance Resource Partners is a rare find in today's stock market.